Senate Bill 2290, the Comprehensive Housing Planning Act, transforms Illinois' existing housing planning requirement, created in 2003 by the governor's executive order, into a permanent measure to create and preserve affordable housing across the state by coordinating the efforts of state agencies providing housing programs, such as the Illinois Housing Development Authority and the departments of Commerce and Economic Opportunity, Human Services, Aging, Veterans' Affairs, and Healthcare and Family Services.

The governor also signed into law Senate Bill 2885, the Business Location Efficiency Incentive Act, to provide additional business benefits to qualifying companies that locate in areas with affordable housing and access to public transportation. The legislation increases the availability of business tax credits through the Illinois Department of Commerce and Economic Opportunity's Economic Development for a Growing Economy tax credit program, known as EDGE. Creating affordable housing opportunities near workplaces and public transportation is one of the governor's housing priorities.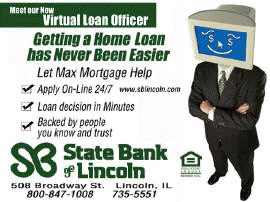 "Working families, seniors and the disabled need good homes they can afford. Many people struggle to find a house they can afford close to their place of work and public transportation. These laws will help make sure that state agencies work together on housing issues and coordinate their resources to help people find the homes they can afford, and will also give incentives to business to move to areas close to affordable housing developments," Blagojevich said.
Senate Bill 2290 was sponsored by state Rep. Julie Hamos, D-Evanston, and Sen. Iris Martinez, D-Chicago. It requires that an annual comprehensive housing plan be developed every year until 2016 to address the housing needs of Illinois and to guide state agencies as they work to increase affordable housing options for Illinois. The bill also states that the housing plan must:
Identify all funding sources for which the state has administrative control.

Set goals for the number and types of housing units to be constructed, preserved or rehabilitated.

Develop funding recommendations for the programs needed to construct, preserve and rehabilitate housing units.

Advise on specific actions needed to ensure the coordination of state agency resources.

Suggest how to promote the construction, preservation and rehabilitation of affordable housing by the private and not-for-profit sector.
"This is the first time in Illinois history that a governor of our state has required the coordinated planning of housing programs from state agencies," said Hamos. "This streamlined approach will use existing resources more effectively and leverage additional resources for the fundamentally important housing needs of the state."
"Codifying the executive order guarantees that any changes in administration will not compromise the progress that housing advocates have made. Developing comprehensive housing plans allows the state to maximize public and private resources to ensure safe and affordable housing," said Martinez.
"Housing and community organizations are very excited to have a permanent planning law in place that allows the organizations to work effectively with state agencies under a comprehensive and coordinated approach," said Kevin Jackson, executive director of the Chicago Rehab Network, an organization comprised of many community development corporations. "Now the nonprofit sector can improve our local communities in partnership with government and in support of the state's priorities and goals."
The new law specifically identifies six underserved populations that must be addressed in the state's annual comprehensive plan: very low-income households and families, low-income seniors, low-income people with disabilities, homeless people and those at risk of becoming homeless, people unable to find affordable housing near jobs or transportation, and people living in existing affordable housing that is in danger of becoming unaffordable.
"By identifying six priority populations in the law, the governor has raised the level of awareness and attention given to some of the state's most vulnerable populations, particularly in the area of homelessness," said Julie Dworkin of the Chicago Coalition for the Homeless. "We are hopeful that with the enactment of this law, we will continue to see leadership from the governor through the creation of more innovating and effective new programs such as the Rental Housing Support Program that he signed into law last year."
"A coordinated approach is fundamentally important for developing housing for seniors," added Wayne Smallwood, executive director of the Affordable Assisted Living Coalition. "One example is the highly successful SLF program, where IHDA, the Department of Healthcare and Family Services, developers, service providers, and others all work together to make the program an excellent success."
Under the new law, the Illinois Housing Development Authority must submit an annual progress report to the governor and the General Assembly to evaluate the progress made toward achieving the projected goals of the housing plan.
"Plans can only be truly effective when there is a mechanism in place to evaluate the achievements," said Kelly King Dibble, executive director of the housing authority. "The progress report will ensure that government remains accountable and that work is being done in the areas that are needed."
The Comprehensive Housing Planning Act creates a subcommittee consisting of representatives from 15 state agencies to develop the annual housing plan. A permanent State Housing Task Force made up of housing leaders and state agency directors with housing-related programs will be established to advise the subcommittee. The task force will be chaired by Dibble.
The bill also requires state agencies to annually identify funding available for affordable housing development and support services. The Illinois Housing Development Authority and the subcommittee of agency representatives must issue a joint "Notice of Funding Availability" to notify potential applicants of funding for the programs and details of the application process. Details regarding the target number and types of housing units to be constructed, rehabilitated or preserved; which priority population the project will be serving; and eligibility requirements for applicants must be included in the notice.
Through Senate Bill 2885, businesses that locate in an area with existing affordable housing or accessible mass transit for the company's work force could qualify to receive up to 10 percent more than the maximum tax credit in the EDGE program. The amount of the tax credit is calculated on a case-by-case basis, and the credit can never exceed the total amount of the business' tax liability. The EDGE program, which helps Illinois compete with surrounding states in attracting and retaining companies, awards nonrefundable corporate income tax credits for up to 10 years, based on job creation and retention.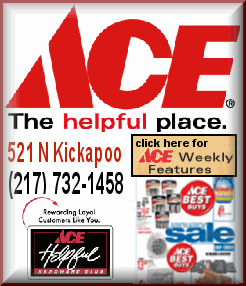 To be eligible for the additional credits, businesses must submit a "Location Efficiency Report" that describes the existence of affordable housing, based on current census data, or of accessible mass transit, which is defined as access to transit stops within one mile from the project site. The Department of Commerce and Economic Opportunity, with the assistance of other state agencies, will determine if an applicant qualifies for the additional benefits.
If a company cannot demonstrate that the proposed site meets the law's requirements, the business may still be eligible for the increased tax credits if it (1) submits a plan to increase employee access to housing or transportation; or (2) creates jobs within a "labor surplus area" that has an unemployment rate 20 percent above the national average.
State Sen. Terry Link, D-Lake Bluff, and state Rep. Kathleen Ryg, D-Vernon Hills, sponsored Senate Bill 2885.
"Governor Blagojevich and I agree that from a policy and planning standpoint, state government should work to provide the tools that promote smart business growth," Link said. "The Business Location Efficiency Incentive Act is a step in the right direction to encourage businesses throughout the state to address the needs of our working families."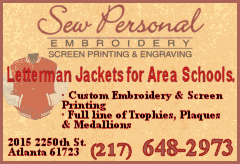 "We can make Illinois a more attractive place for business by using economic development incentives more effectively," said Ryg. "Businesses are looking for sites with housing for their workers and fewer traffic jams. It helps them attract and keep a stable work force, and they know that easier commutes to good jobs are important to growing our communities and our quality of life."
Senate Bill 2885 had broad support from groups such as Chicago Metropolis 2020, Homebuilders Association of Greater Chicago, Illinois Housing Council, Metropolitan Planning Council and Citizen Action.
"With this new law, Illinois government signals the importance not just of encouraging job growth, but encouraging new jobs close to workers' homes or within an easy commute," said George A. Ranney Jr., president and chief executive officer of Chicago Metropolis 2020. "The creation of jobs near mass transit and a ready pool of workers lessens the impact on traffic congestion, reduces the need for expensive new highways and allows working families to cut commute times and spend more time with their families. When it comes to economic development, location really does matter."
"As we continue to add new jobs, it only makes sense that we improve the business development tools we use to encourage businesses to address the important needs of our work force," said Jack Lavin, director of the Department of Commerce and Economic Opportunity. "Governor Blagojevich has signed an important piece of legislation that increases our ability to promote business locations near affordable housing and public transportation."
Senate Bill 2290 is effective immediately. Senate Bill 2885 is effective Jan. 1, 2007.
The Comprehensive Planning Act legislation culminates nearly four years of nationally recognized leadership in affordable housing policy in Illinois. Under the leadership of Blagojevich, Illinois is now one of the most progressive states in the nation in regard to affordable housing, with a record of accomplishment that includes the following:
Created the first statewide Affordable Housing Task Force. Brought together 230 active members of Illinois' affordable housing community, including state and local agencies, private and nonprofit developers, service providers, activists, community leaders, and elected officials, to help develop a comprehensive housing plan for Illinois and develop a better and coordinated approach to financing and developing affordable housing.

Published "Building for Success: Illinois' Comprehensive Housing Plan 2006" and "On the Road to Success: Illinois' Comprehensive Housing Plan 2005" which outline targets, goals and strategies to coordinate and implement a comprehensive housing plan in Illinois.

Extended the Affordable Housing Tax Credit for an additional five years to continue to provide an important state resource for financing affordable housing. This program annually awards approximately $20 million in tax credits to leverage $40 million in direct donations. In three years it has leveraged more than $600 million in additional financing.

Signed the Affordable Housing Planning and Appeal Act into law to require municipalities with less than 10 percent affordable housing to create, pass and implement an affordable housing plan to aid the development of more affordable housing.

Signed the Federally Subsidized Housing Preservation Act into law to require owners of federally subsidized affordable housing to notify their tenants of any intent to sell the property with sufficient notice so that tenants can organize and purchase the property to maintain its affordability components.

Signed the Rental Housing Support Program Act in law to create the nation's largest state supported rental assistance program. It is expected to generate $25 million annually and help as many as 4,000 families.

Created the new I-LOAN Mortgage and I-LOAN certificate program, which increased homeownership production 85 percent since 2003, from $125 million then to $224 million in 2005, that now helps more than 2,000 families each year afford to buy their first home.

Launched the Opportunity I-Loan to provide homeownership opportunities for families that do not have access to traditional and conventional financial markets. The program offers mortgages to families with a lack of credit history.

Greatly expanded the state's Employer Assisted Housing programs to leverage private sector dollars to aid in moderate-income homeownership programs.

Renewed the Supportive Living Facility program, which allows Medicaid waivers to be used for seniors who do not need acute nursing care, enabling them to avoid nursing homes and live with less costly supportive services, such as cooked meals, medication reminders and help with dressing and daily chores.

Increased funding for services in supportive housing projects every year to $13.84 million in fiscal 2007 to provide a home and support to almost 2,000 additional mentally ill or formerly homeless individuals and families.
[News release from the governor's office]