New law on organ donation

Send a link to a friend
[JULY 5, 2006] SPRINGFIELD -- Gov. Rod R. Blagojevich signed a law June 26 that will allow hospitals to begin organ and tissue preservation for later donation when the wishes of the patient or the family are unknown. House Bill 5259, sponsored by Rep. Tom Cross, R-Plainfield, and Sen. James Clayborne, D-East St. Louis, permits hospitals to use preservation techniques in order to maintain the viability of organs and tissues until the patient's family can consent to or deny organ and tissue donation.
"Organ donation can mean the difference between life and death. This bill means that more organs will be donated to people who need them, and that means more people will live, more people will recover from diseases, more people will be healthy. That makes this a bill I'm very proud to sign," Blagojevich said.
House Bill 5259 amends the Organ Donation Request Act. The new law provides that if the patient's wishes are unknown and if the person authorized to give consent is unavailable, the hospital may use organ preservation equipment and techniques to maintain the viability of the decedent's organs until consent to donate is determined. If an organ procurement agency cannot determine the patient's or family's wishes, or if it discovers that the patient or family does not want to donate organs or tissues, all preservation efforts must be stopped.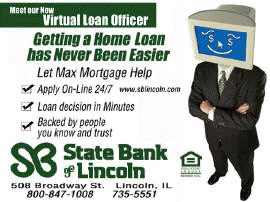 "I want to commend the governor and the General Assembly for establishing a law that will save additional lives by making more organs available for transplantation," said Secretary of State Jesse White. "This change gives added hope to the thousands of people on the waiting list for transplants in Illinois, and I urge all Illinoisans to give the gift of life by joining the state's new First-Person Consent Donor Registry at www.lifegoeson.com."
"This law will allow more willing participants in the organ donor program to have their organs donated to those who need them most and give people with serious health problems a chance to live longer, healthier lives," said Cross, who sponsored the bill in the House.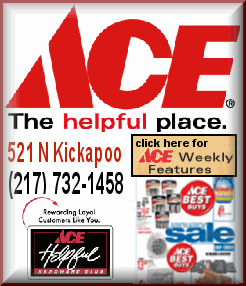 As of June 2006, more than 4,600 patients are on the waiting list in Illinois for an organ. House Bill 5259 will increase the number of transplants and decrease the number of patients on the waiting list.
"This legislation is designed to affect those who die unexpectedly, yet whose families may wish to give the gift of life through organ donation," said Clayborne, sponsor in the Senate. "It is vitally important to give physicians some additional time to contact loved ones to determine the wishes of the decedent. In this way, we stand to save thousands of Illinoisans' lives by providing additional access to organs that would otherwise not be available."
Under the new law, organ procurement agencies will pay the cost of preservation and donation procedures. Organs and tissues that can be donated include the heart, kidneys, pancreas, lungs, intestines, eyes, skin, bone and heart valves.
Over the course of his administration, Blagojevich has demonstrated a commitment to organ and tissue donation. In 2004, he signed a bill that allows organs to be donated from a ventilated patient after "cardiac death." In June of 2005, he signed legislation that created the First-Person Consent Organ and Tissue Donor Registry, which makes a person's decision to donate lifesaving organs and tissue binding. In addition, Illinois has the largest donor registry in the nation.
House Bill 5259 takes effect Jan. 1, 2007.
[News release from the governor's office]