"As college tuition costs continue to rise, scholarships like these can mean the difference between being able to attend college or having to sacrifice your dreams," the first lady said. "I want to thank the Walter and Connie Payton Foundation and Midwest Generation for their tremendous generosity, and I want to extend my congratulations to all of this year's scholarship recipients."

The Youth In Scholarship competitive scholarships, awarded to the "best and brightest" DCFS youth, were given to students from across Illinois and will allow them to attend an Illinois state university or community college of their choice. Four of the 48 scholarships were awarded to children of veterans. Attendees at the event included Connie Payton, director of the Walter and Connie Payton Foundation; Guy Gorney, president of Midwest Generation; Bryan Samuels, director of the Department of Children and Family Services; youth receiving scholarships; and families of the recipients.

"A priority for Midwest Generation's community involvement is to support young people and their education," said Gorney, president of the company. "We're proud to partner with the Department of Children and Family Services to support its Youth Scholarship Program and help 10 students pursue their educational goals."
"These scholarships give young people who might not otherwise be able to afford to go to college a chance to achieve their dreams," said Payton, the foundation director. "I am so pleased to partner with DCFS and first lady Patricia Blagojevich for this wonderful celebration."
"Over the last three years, the Department of Children and Family Services has instituted a 'lifetime approach,' which recognizes that we must prepare children and youth for life beyond their time in our care," said Samuels, the department director. "Planning and providing for college is a critical part of that approach, and we thank Midwest Generation, the Walter and Connie Payton Foundation, and all the families and friends who help our youth realize their dreams of higher education."
"This helps me reach for my goals of a good education and a meaningful job," said Luvenia Sims, a 20-year-old student from Bloomington who will use the $2,000 Midwest Generation award to attend Heartland Community College. "I'm majoring in criminal justice and hope to use my education to give back to my community."
Emily Forcier, a 23-year-old from Belvidere and a past scholarship recipient, gave the keynote speech at the event. She used her scholarship to earn a bachelor's degree in molecular and cellular biology from the University of Illinois at Urbana. "I am so appreciative of what this program has done for me," Forcier said. "I always wanted to go to college, but the money wasn't there. Then Youth In Scholarship came along, and it was like an answer to a prayer."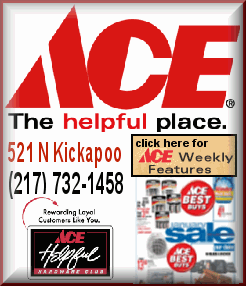 Students receiving scholarships and awards are from the following cities and towns (former Illinois DCFS wards who have been adopted and moved out of state are scholarship-eligible):
Arenzville, Beach Park, Bellwood, Big Rock, Bloomington, Champaign, Chicago, Crystal Lake, Darien, Decatur, Dolton, Dundee, Elk Grove Village, Elmwood Park, Frankfort, Franklin Park, Herod, Homewood, Lombard, Manteno, Maywood, Midlothian, Murphysboro, Naperville, Oak Park, Peoria, Rockford, Sauk Village, Schaumburg, Sesser, Sherman, Skokie, Swansea, Valmeyer and Woodstock in Illinois; Batesville and Holly Springs, Miss.; and Elizabeth City, N.C.
Over the past four years, Gov. Rod R. Blagojevich has worked to help more Illinois families afford the high costs of college. For fiscal 2007, the governor provided the Monetary Award Program with its largest increase in 10 years, a boost of 10 percent over fiscal 2006, and created a new program to help middle-income families as well. With a new investment of $34.4 million, he created MAP Plus to help middle-class families who didn't receive the traditional MAP program and who struggle to afford rising college tuition costs. MAP Plus will provide a grant of $500 per student for sophomores, juniors and seniors from families with incomes less than $200,000 who attend college in Illinois. An additional increase of $34.4 million was added to the original MAP grants to increase the grant awards to their statutory maximum of up to $4,968. In total, 225,000 students will benefit from the creation of MAP Plus and the additional funding for MAP. Senate Bill 2225 was sponsored by Sen. Edward Maloney, D-Chicago, and Rep. Kevin McCarthy, D-Orland Park.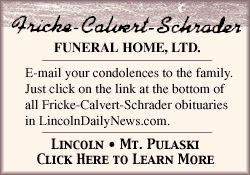 As first lady, Patricia Blagojevich has worked tirelessly to promote initiatives that help Illinois families bring up happy, healthy and successful children. To promote early childhood literacy throughout Illinois, she has championed initiatives to encourage children to read, including the Children's Reading Club. The first lady also spearheaded the Illinois Pediatric Vision Awareness Initiative, the first state-sponsored campaign in the U.S. to specifically target amblyopia, or "lazy eye," in children. Mrs. Blagojevich has also brought attention to Healthy Families Illinois, a program that helps prevent child abuse by supporting high-risk parents. In addition, she has promoted the Prevention Development Resource Project, which is a partnership between the Illinois Department of Children and Family Services and Prevent Child Abuse Illinois, and the governor's landmark All Kids plan, which makes Illinois the only state in the nation to provide affordable, comprehensive health insurance for every uninsured child in the state.
[News release from the governor's office]