Medical errors cost $1.5 billion a year -- in Illinois alone -- contributing to higher insurance premiums, higher costs for hospital visits and treatments, higher co-pays, higher insurance rates for doctors, and higher costs of prescription drugs.

At Evanston Northwestern Healthcare on Thursday, the governor proposed that all providers use "e-prescribing" to reduce errors and save time and money by eliminating paperwork. E-prescribing, or computerizing prescriptions, would mean doctors could easily see what other medications the patient is taking so there are no allergic reactions or other interactions, and then send the prescription to the patient's pharmacy electronically to avoid mix-ups.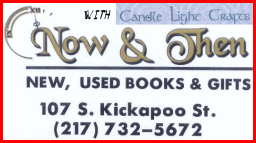 "When you go to the doctor, you expect to get the care you need," Blagojevich said. "And doctors and hospitals want to give you the care you need. Your confidence shouldn't be undermined because you're worried about someone making a mistake. And your health certainly shouldn't be compromised because someone does make a mistake. What types of mistakes are we talking about? Nothing intentional and nothing malicious. Just mistakes like prescribing one medication and dispensing another, or not properly cleaning surgical instruments, which can lead to infections. If you think about it, it's not that surprising that mix-ups occur when it comes to prescribing and dispensing medicine. Doctors are already famous for their bad handwriting. Add on top of that all of the medicines that look alike or sound alike but do very different things. So the fact that doctors sometimes prescribe medicine for one problem and the patient ends up taking medicine for another problem isn't that unusual. That's why I'm proposing that we enable every doctor, every medical provider in Illinois to prescribe medicine electronically. That means doctors will be able to see what other medications the patient is taking so there are no allergic reactions and no drug interactions, and then send the prescription to the patient's pharmacy electronically."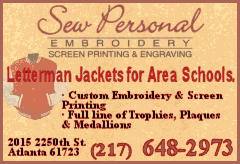 Every year, 98,000 Americans die from medical errors -- errors that were preventable. In fact, nearly as many Americans die each year from medical errors as from AIDS (16,500), breast cancer (42,000) and car accidents (43,000) combined.
On Thursday, Blagojevich proposed a comprehensive package of reforms to reduce the number of medical errors and improve patient safety. The package includes:
Proposing that all providers use e-prescribing by 2011 to reduce the risk of medication-related errors.

Creating a Division of Patient Safety within the Illinois Department of Public Health to specifically focus on reducing medical mistakes and improving patient safety.

Directing the new Division of Patient Safety to develop standardized medication practices to reduce adverse drug effects.

Directing the Department of Financial and Professional Regulation to complete an online physician database so patients can learn more about their doctors.

Directing the Department of Public Health to expand its nursing home database to help seniors and their families learn more about each facility.
E-prescribing allows physicians to access information about medications the patient may be taking, any potential interactions or allergies, and whether the drug is in the patient's health care formulary. Physicians would then electronically send prescriptions to the patient's pharmacy. The e-prescription can be received by participating pharmacies as an e-mail or fax. Either way, the pharmacist receives the information in a legible format, minimizing the risk for errors. The electronic script can automatically be checked for potential errors, such as an inconsistency in the prescribed dosage or duplicate therapies. If the program can access the patient's insurance formulary, the billing process could be streamlined.
Computerized prescriptions are shown to have reduced errors by 80 percent, according to the Journal of the American Medical Association. There are 750 different medications that look and sound alike. For example, Lamictal and Lamisil both look and sound similar; however, Lamictal is an antiepileptic drug and Lamisil fights fungus. Other errors have occurred in mix-ups of Celebrex, which treats arthritis; Cerebyx, an anticonvulsant; and Celexa, an antidepressant. With so many similarly named medications, and with doctors' famed illegible handwriting, these types of mistakes do happen.
The Institute for Safe Medicine Practices estimated that pharmacists place more than 150 million calls each year to physicians asking for clarification. More than 3 million of the 8.8 million adverse drug events in ambulatory care are preventable, according to the institute. These errors result from illegible handwriting, unclear abbreviations and doses, unclear telephone or verbal orders, and ambiguous orders, according to the institute.
For doctors and hospitals that already have a secure, Internet-based system -- like Evanston Northwestern Healthcare, where the governor made the announcement -- the state will make sure that each system meets the same standards and that these standards adhere to any federal standards. For doctors and hospitals in underserved communities that do not have such systems, the state will help develop programs and access the technology needed so that all prescriptions can be computerized.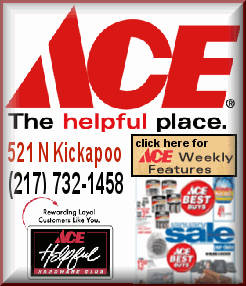 The state will work to identify gaps in access to the hardware, software and training needed to computerize prescriptions. The state will also help expand the technology networks that health professionals need to send prescriptions and exchange medical information electronically in a safe way.
The governor issued an executive order Thursday to create the Division of Patient Safety within the Department of Public Health. This new division will consolidate the state's efforts in dealing with medical errors and will focus specifically on improving patient safety, with the goal of reducing errors.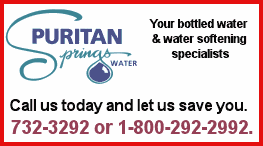 To accomplish the goal of e-prescribing by 2011, the new Division of Patient Safety will immediately begin exploring:
Where the need for technology exists.

What kind of technology is needed -- Internet platform, computers, etc.

How much it will cost to provide and maintain that technology.

What outside funding is available to the state and providers to build this technology.

How to assist providers who may not use computers in their practice.
In addition to implementing e-prescribing, Blagojevich directed the Division of Patient Safety to work with the Department of Financial and Professional Regulation, the Illinois Department of Healthcare and Family Services, and organizations of physicians, researchers, pharmacists and other health care providers to issue recommended medication practices to all providers.
According to the Journal of the American Medical Association, standardizing prescription practices reduces adverse drug effects by 60 percent. This can include such practices as:
Adhering to black box warnings placed on prescriptions by the Food and Drug Administration to indicate that the medication may have a high risk for certain populations, such as antidepressants in children.

Paying attention to "high-alert" medications that have a heightened risk of causing significant patient harm when used in error.

Identifying a list of "error-prone abbreviations" that are frequently misinterpreted and involved in harmful medication errors.

Paying attention to the "do not crush" list of drugs that when crushed or split incorrectly could cause harm to a patient.

Paying attention to the list of drugs with names that are often confused.

Providing guidelines to prevent medication errors in children.

Improving prescription drug labels to be more clear and user-friendly.
The new Division of Patient Safety will also explore:
Creating a prototype for electronic medical records for hospital patients in Illinois.

Helping rural health facilities get access to broadband technology.

Expanding the use of telehealth and telepharmacy so that rural health facilities can work with urban facilities to provide information and care.

Creating a patient navigator program to provide non-Medicaid patients with individualized assistance and care.

Providing low-interest loans, through the Illinois Finance Authority, to physicians to purchase technology so they can access medical databases and patient information.
Blagojevich also directed the Department of Financial and Professional Regulation to expand Illinois' online physician database. The current database is technical and difficult to navigate. A user-friendly database would provide easily accessible information about a physician's board certification, education, residency, practice, legal actions, expertise and experience in particular procedures.
Additionally, the governor directed the Department of Public Health to expand the state's nursing home database to make it easier to understand and to provide information on available services. The database would help consumers evaluate the type of care offered by nursing homes that are licensed and certified by the state. By quantifying different measures like staffing ratios, medication distribution, on-site services and citations against a facility, people can know what type of facility they or their loved ones are using and make informed decisions.
"These are just some of the steps we can take to cut down on medical errors and help keep patients safe," Blagojevich said. "If we're successful, our patient safety plan will save money because it will reduce the costs that come with treating medical errors. But far more importantly, it will save lives. Because at some point, we all go to the doctor. At some point, most of us go to the hospital. And at some point, most of us go to the pharmacy. Knowing that the medicine we receive is the right one and knowing that we've addressed the common causes of medical errors means peace of mind for doctors, for nurses, for pharmacists, for hospitals, and most importantly, it means peace of mind, and better care, for all of us."
[News release from the governor's office]