Logan County Healthy Communities Partnership Executive Director Kristin Lessen selected for state award

Send a link to a friend
[JULY 18, 2006] SPRINGFIELD -- The Illinois Rural Health Association presented the Rural Health Practitioner of the Year Award to Kristin Lessen at its annual conference on April 13 in Bloomington.
Kristin Lessen is executive director of the Logan County Healthy Communities Partnership. Her exemplary leadership of the partnership has resulted in the development of a model community health partnership whose mission is to protect, maintain and improve the health and quality of life of all residents of Lincoln and Logan County.
The partnership provides a forum for representatives from all aspects of the community's health care network to work together to identify the health care needs of the community and find ways to meet those needs with programs and services. Included in this collaborative approach are various task forces: Alcohol Tobacco and Other Drugs, Rural Health Partnership, Healthy Families, Senior Issues, Domestic Abuse and Violence, Parish Nurses, and Behavioral Health.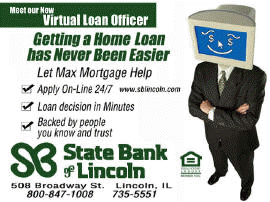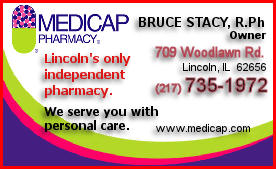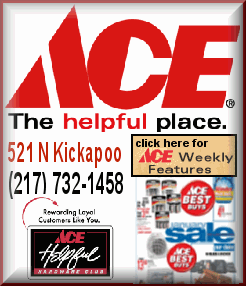 The Rural Health Practitioner of the Year Award is given by the Illinois Rural Health Association to honor a direct service provider for leadership in bringing health services to residents of rural Illinois. The award recipient must be a medical or dental physician, physician assistant, nurse practitioner, or certified nurse midwife. In receiving this award, the recipient has demonstrated outstanding care, is involved in the community and has made a lasting contribution to the rural health care system in Illinois.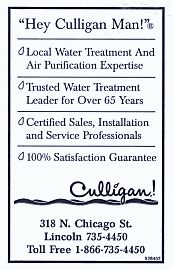 The Illinois Rural Health Association, a not-for-profit organization with over 400 members, is a collaborative association committed to strengthening health systems for rural residents and communities through advocacy, education, networking and leadership development. The association is composed of individual, organizational and student members interested in providing leadership on rural health issues.
[Illinois Rural Health Association news release]