"By screening newborns for cystic fibrosis, we can help babies get the treatment they need and the chance to live longer lives," Blagojevich said. "Every child deserves the opportunity to grow up healthy. That's why we created our All Kids program for parents who are working hard to make ends meet but still can't afford private health insurance for their children, and that's why screening newborns for cystic fibrosis is so important."

Cystic fibrosis is a genetic disease that causes thick, sticky mucus to build up in the lungs and digestive system and other organs of the body. This leads to chronic lung infections and difficulty in digesting food. Treatments include pancreatic enzyme supplements to help with absorption of calories and nutrients, high-calorie and high-fat dietary supplements, and other treatments to clean the airway and improve lung function.

"Fifty years ago, people suffering with cystic fibrosis typically didn't live long enough to go to school," said Whitaker. "Today, people with cystic fibrosis are living into their 30s, 40s, 50s and even longer, thanks to aggressive treatments. By screening newborns, treatment can begin immediately and help prolong lives."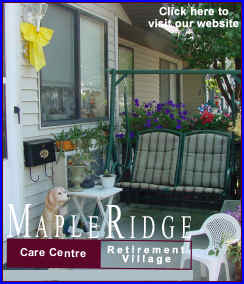 Cystic fibrosis is hereditary. More than 10 million Americans are unknowing, symptom-free carriers of the defective cystic fibrosis gene, and most are not aware of a family history of cystic fibrosis. It takes two copies of the gene, one from each parent, for a child to be born with cystic fibrosis. About 1,000 new cases are diagnosed each year in the U.S.
The Illinois Department of Public Health will immediately initiate changes to the administrative rules governing newborn screenings to add testing for cystic fibrosis. One of the proposed changes will be to raise the current newborn screening fee from $47 to $56 to cover the costs of adding cystic fibrosis to the newborn screening panel. The fee will help cover the cost of screening equipment plus staff and will be comparable to or lower than fees charged by other states performing similar newborn screenings.
The proposed rule changes will be submitted to the Joint Committee on Administrative Rules for approval, which can take anywhere from three months to a year. Once approved, a two- to three-month small-scale testing will be conducted to enable the Department of Public Health Newborn Screening Laboratory and follow-up staff to gain experience. Full-scale, statewide testing of all newborns will be implemented upon conclusion of the small-scale testing, which is expected to be around July 2007.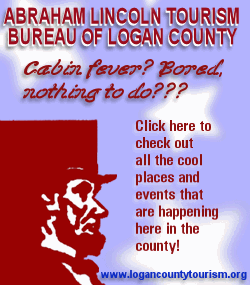 "I commend Dr. Whitaker for taking action to initiate changes to the administrative rules," said Rep. David E. Miller, D-Dolton. "I am pleased that the state will require newborn testing for cystic fibrosis. Through my work in medicine as a dentist, I know the importance of early diagnosis. This newborn screening will help save families precious time to start treatment if their baby is diagnosed with cystic fibrosis."
"The Illinois Department of Public Health and the state of Illinois have acted to improve the health of hundreds of children by beginning implementation of universal newborn screening for cystic fibrosis," said Dr. Susanna McColley, director of Children's Memorial Hospital Cystic Fibrosis Center. "Research has shown that infants diagnosed with cystic fibrosis as newborns have better health than those diagnosed when they develop symptoms of cystic fibrosis. There is also a reduction of the cost of health care because many complications of cystic fibrosis can be prevented or lessened by early care and early detection. Newborn screening, along with the rapid advances in cystic fibrosis care, will lead to an increased length and quality of life for people with cystic fibrosis. I would like to acknowledge the leadership of the Cystic Fibrosis Foundation and the March of Dimes, and to thank IDPH and the state of Illinois for implementing this important program."
Currently, 14 states are providing cystic fibrosis screenings for newborns. Five states have passed laws to require testing but not yet implemented the tests, and most other states are working to add cystic fibrosis to the newborn screening panel.
Cystic fibrosis is one of 29 disorders the March of Dimes recommends every baby born in the U.S. be screened for. With the announcement that Illinois will begin screening newborns for cystic fibrosis, the state becomes one of only six states and the District of Columbia that screen for all 29 disorders. The March of Dimes Newborn Screening Report Card groups states into three categories -- red for states that screen for fewer than 10 conditions; yellow, states that screen for 10-20 conditions; and green, states that screen for more than 20 conditions. Illinois is in the green category when it comes to the March of Dimes Newborn Screening Report Card.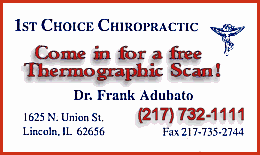 "Newborn screening is a March of Dimes top priority, so we are delighted with the addition of the cystic fibrosis screening. Now all babies born in Illinois will receive the critical early identification and treatment for these various disorders," said Gail J.H. Wilson, state director for the March of Dimes, Illinois Chapter.
[News release from the governor's office]