Gov. Blagojevich requests federal and state agencies to grant gasoline waivers to avoid fuel shortages in Metro East
Assistance necessary to alleviate fuel supply and distribution concerns following devastating storms that ravaged the region last week

Send a link to a friend
[JULY 26, 2006] SPRINGFIELD -- On Tuesday, Gov. Rod. R. Blagojevich directed the Illinois Environmental Protection Agency to temporarily waive the requirement that gasoline distributors sell a special gasoline blend in the Metro East region. The governor also sent a letter to the U.S. Environmental Protection Agency requesting similar relief. These waivers will help to avoid any fuel shortages following the devastating storms that roared through southwestern Illinois late last week. Both the state and federal agencies must issue a waiver for the fuel requirement to be suspended.
"I hope the U.S. EPA will quickly respond to my request to help the people of southwestern Illinois recover from these devastating storms," Blagojevich said. "After everything these people have gone through, we need to make sure that enough gasoline is available for people to go to work, go to school and go to the grocery store as they deal with cleaning up from the storms that hit them hard last week."

As part of his ongoing steps to speed recovery following the storms, Blagojevich requested that the U.S. Environmental Protection Agency temporarily waive the requirement that gas stations in the Metro East counties of St. Clair, Madison and Monroe sell fuel that evaporates less readily than regular gas. The waiver will allow gas stations to distribute and sell conventional gasoline in the Metro East region for up to 21 days -- enough time for supplies of the required fuel to be replenished.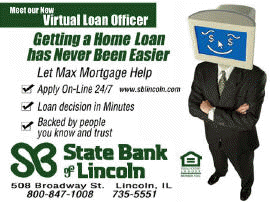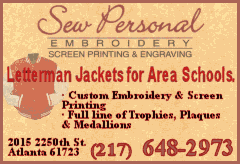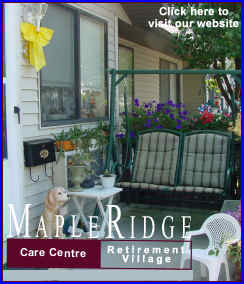 The request for waivers was triggered after the severe storms forced the shutdown of the ConocoPhillips oil refinery in Roxana, which produces much of the fuel for the St. Louis and Metro East regions. On Friday, the governor ordered the Illinois EPA to help the ConocoPhillips oil refinery resume fuel production by expediting review of permits for portable cooling towers at the Wood River Refinery in Roxana. The refinery has been off-line since sustaining damage in last week's storms.
The request to U.S. EPA asks that the waiver remain in effect for 21 days. After the waiver expires, the existing requirement to sell low-volatility fuel will once again be in effect.
In a separate letter, Blagojevich called on the U.S. EPA to help prevent fuel shortages from affecting other areas of the state by evaluating whether a temporary waiver of the reformulated gas requirements for the Chicago metro area is warranted.
[News release from the governor's office]