Mattoon and Tuscola are on FutureGen's short list

Send a link to a friend
World's cleanest coal plant is one step closer to coming to Illinois
[JULY 28, 2006] CHICAGO -- Gov. Rod R. Blagojevich praised the decision Tuesday that placed Mattoon and Tuscola on the short list of candidates for the $1 billion FutureGen coal-to-energy project. After three years of extensive planning and preparation, Illinois submitted four potential locations in May -- Effingham, Marshall, Mattoon and Tuscola -- that met the rigorous site review standards established by the FutureGen Industrial Alliance for the state-of-the-art plant. In September 2007, the alliance will announce its final selection from four remaining sites. Besides the two Illinois locations on the list, the other sites are in Odessa, Texas, and near Jewett, Texas.
"After working aggressively for the past three years to land FutureGen, this is another strong statement of why we believe Illinois is the logical choice for this unprecedented initiative," Blagojevich said. "We have the coal, the geology and the strong support on the federal, state and local level for bringing the world's cleanest coal plant to Illinois. We are showing that Illinois coal can meet our future energy demands, using cutting-edge technology that protects our environment and puts more people to work. For coal to be king again, it has to be clean, which is why we are also offering the financial tools necessary to get this enormous public-private project off the ground here in Illinois."

In the effort to bring FutureGen to Illinois, a $17 million direct grant from a clean-coal technology fund tops off what is believed to be the nation's most aggressive investment package for the project. The grant, which can be used for a wide range of project costs, is part of Blagojevich's budget for fiscal 2007, which was recently adopted by the Illinois General Assembly and signed by the governor.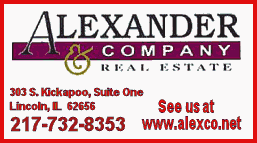 Illinois is among the leading states competing for this coal plant of tomorrow, which will use coal gasification technology to produce 275 megawatts of electric power, as well as hydrogen for fuel cells and other industrial uses. Because capture of carbon dioxide is critical to FutureGen's success, analysts selected the final sites based on major factors related to the underlying geology, water availability and other technical requirements set forth by the FutureGen Industrial Alliance, which is developing the facility for the U.S. Department of Energy.
Efforts by Illinois sites not on the final list also will pay dividends in the future. As alliance officials recently observed, those sites have laid strong groundwork to attract successors to FutureGen and, in the meantime, will be attractive to a growing number of industrial users contemplating their own potential needs to capture and store carbon dioxide.
"We have believed since the beginning that Illinois is the perfect place to locate FutureGen, and the inclusion of Mattoon and Tuscola on the list of final sites brings us one step closer to that goal," said U.S. Rep. Jerry Costello, D-Ill. "The cooperation of all levels of government -- federal, state and local -- has been critical to our getting this far, and I will continue to work with the governor and local officials as the final site is selected. Today is also important because it means FutureGen has reached another important milestone. FutureGen, no matter where it is located, is good news for Illinois coal."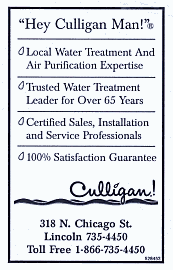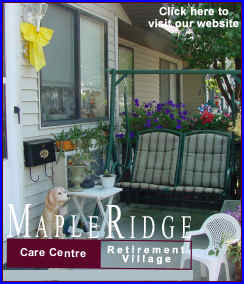 Since the two states share the same coal basin, Blagojevich and Indiana Gov. Mitch Daniels signed a "Memorandum of Understanding" in December stating that Illinois' strong financial support for coal development, as well as its appealing geologic features, make the state the ideal host for the federally supported project, while Illinois supports carbon dioxide sequestration projects related to FutureGen in Indiana.
"This is another important day for the coal industry throughout Illinois," said Jack Lavin, director of the Illinois Department of Commerce and Economic Opportunity. "We are sitting on a vast natural resource, with coal reserves that can produce more energy than the oil reserves of Saudi Arabia. But to take full advantage of this resource, we must focus on the development of clean-coal technology, particularly coal gasification, which is exactly what we are doing here in Illinois and why landing FutureGen is so critical to our efforts."
In addition to unwavering community support, local sponsors are offering additional assistance that ranges from property and sales tax abatements to site donations and land options designed for facility expansion or the location of FutureGen-related businesses.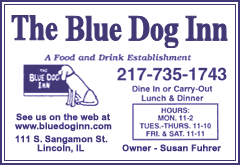 State support, in addition to the $17 million grant from the Coal Development Fund, includes an estimated $15 million sales tax exemption on materials and equipment through local enterprise zones. Additional project-related funding is available through the Illinois Coal Competitiveness Program, the Illinois Clean Coal Institute and the Illinois Clean Coal Review Board, a public-private partnership.
Additionally, $50 million is set aside by the Illinois Finance Authority for below-market-rate loans to the FutureGen Industrial Alliance.
Other states bidding for FutureGen were Ohio, Texas, Kentucky, West Virginia, North Dakota and Wyoming. Ohio and Texas each submitted two sites for consideration. The others each submitted a single site. Members of the FutureGen Alliance represent the largest energy companies in the United States, plus a major energy company in China and the nation of India. Among its major goals, FutureGen seeks to show how carbon dioxide from the process of coal gasification can be injected into and stored harmlessly in deep underground formations of rock, sand and salt water.
[News release]