Illinois Amtrak use breaks record second year running

Send a link to a friend
[JULY 28, 2006] SPRINGFIELD -- Gov. Rod R. Blagojevich announced July 21 that in fiscal 2006 a record number of passengers took Amtrak trains that are under contract with the Illinois Department of Transportation. In total, 955,529 passengers rode state-sponsored trains, up more than 11 percent from last year, and for a second year in a row all state-sponsored routes set ridership records.
"Amtrak is an important part of our transportation system, providing an affordable travel option to Illinois families, seniors on fixed incomes, students and members of our armed forces," Blagojevich said. "The people of Illinois want and use passenger rail service. That's why we fought in Washington to maintain Amtrak's federal funding, and that's why we doubled Illinois' commitment to ensuring we have regular passenger rail service."

In fiscal 2006, the Illinois Department of Transportation paid $12.1 million to Amtrak to ensure regular rail service in Illinois, which included one round trip daily on the Chicago-Carbondale, Chicago-Quincy and Chicago-St. Louis lines, as well as seven round trips between Chicago and Milwaukee, which Illinois and Wisconsin provide in partnership.

"Here in Illinois we continue to see growth in passenger rail as gas prices hover near the $3 mark. In many communities it's the only public transportation available, and for families and really anyone, it makes financial sense to ride the rails and not have to worry about gas and parking," said Department of Transportation Secretary Timothy W. Martin. "This is further proof that passenger rail is a vital part of our transportation system, and one of the reasons Governor Blagojevich and lawmakers voted to increase Amtrak service, starting later this year."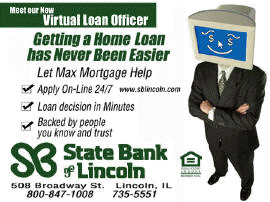 Blagojevich and lawmakers provided $24 million under the fiscal 2007 budget to increase frequencies and to pay a greater share of the Milwaukee-to-Chicago trains. The state's goal is to have one additional train on the Quincy and Carbondale lines and two additional trains on the Chicago-to-St. Louis line, pending contract negotiations with Amtrak. The new service is expected to begin this fall, and schedules will be announced within the next several weeks.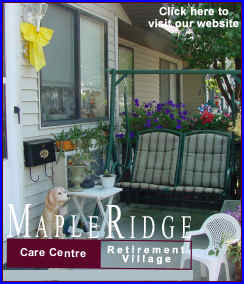 "We feel that these record-setting passenger numbers give us momentum as we plan for the new service starting this fall," said Don Saunders, Amtrak Central Division general superintendent. "We believe these ridership gains demonstrate we are providing quality customer service with comfortable, reliable and affordable trains."
All state-sponsored trains posted record levels of ridership. In figures calculated by the Department of Transportation for the period of July 2005 through June 2006, the Chicago-Carbondale train, the Illini, posted a 9.8 percent increase to 134,531; the Chicago-to-St. Louis State House was up by 9.2 to 133,036; and the Chicago-to-Quincy Illinois Zephyr rose 4.6 percent to 118,502 passengers. Figures include only the Department of Transportation-supported trains on those routes.
The Chicago-Milwaukee service, the Hiawathas, had an increase to total 569,460 passengers, up by 13.2 percent from last year's 494,075. The Hiawathas, run by Amtrak, are sponsored by the Wisconsin Department of Transportation and the Illinois Department of Transportation.
The Illinois Department of Transportation and Amtrak jointly sponsor regular meetings with community coalitions that work to market and otherwise support the downstate services. For more information about the Illini, State House, Illinois Zephyr, the Hiawathas or other Amtrak services, call (800) USA-RAIL [1 (800) 872-7245] or visit www.amtrak.com.
[News release from the governor's office]