Private property rights strengthen under new Illinois law

Send a link to a friend
Law ensures fairer compensation for private property taken
[JULY 28, 2006] SPRINGFIELD -- Gov. Rod R. Blagojevich signed a law Friday that protects private property owners by raising standards for when and how public entities can seize land. Senate Bill 3086 requires clear and convincing evidence that the land is necessary for a public use before it can be seized. The new law also requires governments to reimburse property owners for relocation expenses and, in some cases, legal fees.
"This law goes further than anything we've ever done to protect the rights of property owners while making sure that important public projects can still move forward," Blagojevich said. "This bill strikes the right balance between both interests, and I want to commend the sponsors of this bill for coming up with the right approach."

Sponsored by state Sen. Susan Garrett, D-Lake Forest, and state Rep. John Bradley, D-Marion, Senate Bill 3086 was drafted in response to a 2005 United States Supreme Court case. The government has always had the right under the federal and state constitution to take private property through eminent domain for public purposes like roads, schools and airports, but in Kelo v. City of New London, the Supreme Court ruled that economic redevelopment is a legitimate public purpose when the redevelopment is part of a broader redevelopment plan. Consequently, states throughout the country have taken steps to expand property owners' rights and protections.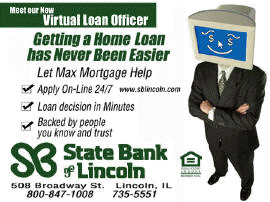 In addition to the requirement that the government reimburse property owners for their relocation expenses and qualified legal fees, the new legislation also allows trial courts to reset the valuation date of the property if the trial begins more than two years after the filing. Currently, Illinois law only requires "just compensation" for property owners, which is the fair market value of the property plus any damage to associated property not taken through eminent domain.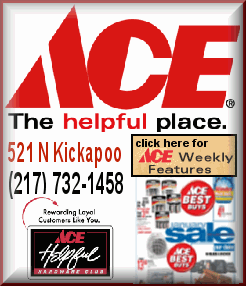 "It is crucial that we have clear and transparent laws to protect property owners," Garrett said. "Now property owners will fully understand their rights."
"I would like to thank Governor Blagojevich for signing this crucial legislation. This is a significant step forward in protecting the rights of landowners," said Bradley.
"The Illinois Association of Realtors supported this legislation designed to protect the rights of private property owners from the abusive eminent domain power of government," said Stan Sieron, C.R.S., G.R.I., president of the association. "This new law strengthens existing Illinois protections for private property owners while still allowing the government to redevelop truly blighted property. It also ensures that property owners are fairly and fully compensated for their land and relocation expenses."
The new law takes effect Jan, 1, 2007, and does not apply to property or land seized before that date. Also, land acquired under the O'Hare Modernization Act and certain existing tax increment financing district redevelopment plans are exempt from the law.
[News release from the governor's office]