Gov. Blagojevich announces start of cooling grant program

Send a link to a friend
Applications accepted statewide beginning Monday
[JULY 29, 2006] CHICAGO -- As Illinois prepares for the heat of August, Gov. Rod R. Blagojevich announced Thursday that up to $9 million in cooling grants will be made available Monday to help protect the most vulnerable populations of Illinois, including seniors, the disabled and families with small children, from the dangerous weather conditions by assisting with household energy bills.
"Heat like we have been experiencing can be very hazardous and even life-threatening --especially for children and the elderly. We want to be sure that the people who are at risk will be safe and cool in their homes this summer," Blagojevich said. "The cooling grants we're making available Monday will give help to families that are struggling to pay their electric utility bills, and those whose electrical service has been disconnected."

Blagojevich directed the Illinois Department of Healthcare and Family Services to provide $8 million in energy grants to Illinois' most vulnerable populations through the Low Income Home Energy Assistance Program. Through the LIHEAP summer program, electricity bills payments will be made on behalf of seniors, the disabled, families with very young children and people with medical conditions that would be aggravated by extreme heat. Earlier this summer, ComEd announced that it would give the state of Illinois $1 million for the LIHEAP program. Last summer, the Department of Healthcare and Family Services distributed almost $10 million to assist more than 55,000 households.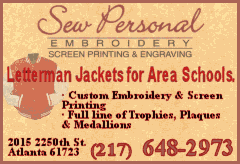 "I am strongly encouraging anyone who feels they are eligible for the LIHEAP program to go out and apply for assistance. We want to encourage the families to apply so they can be safe and healthy during the summer heat," said Barry Maram, director of the Department of Healthcare and Family Services. "Applications for grants are available today across the state. These grants can help a number of families get through this hot summer."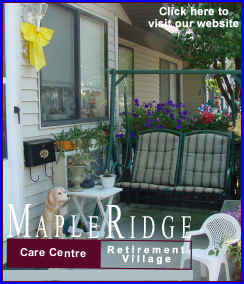 LIHEAP is a state- and federally funded energy assistance program that assists households with incomes of up to 150 percent of the federal poverty level. A single-person household can qualify with a monthly income of up to $1,225, a two-person household up to $1,650, and a family of four can earn up to $2,500. Benefits will be paid directly to the household's electric utility.
The energy grant applications will be processed through a network of 35 local administering agencies around the state. These agencies will accept applications from eligible households on a first-come, first-served basis from July 31 through Aug. 18 or until funding for the summer program is exhausted.
To help all Illinoisans stay healthy, safe and cool this summer, the governor launched the statewide, comprehensive Keep Cool Illinois campaign and website. The Keep Cool Illinois campaign is multiagency effort to inform Illinois residents, especially the elderly, families with small children and people with disabilities, how to prevent heat-related health problems, reduce their utility bills and participate in summer activities safely. Households interested in applying for LIHEAP grants can call 1 (877) 411-9276 or visit www.keepcool.illinois.gov.
[News release from the governor's office]