"Education is the best way to make sure children who grow up in poverty have a shot at a better future," Blagojevich said. "These grants will help ensure that learning doesn't stop when the school day ends and that at-risk students and their parents can get guidance when it comes to preparing for and choosing a path after high school."

The Illinois Department of Human Services selected 21 community-based agencies for the project, including the Team Illinois communities of East Aurora, Pembroke Township, Alexander County and Venice. Each agency will serve as many as 100 students in grades 7-12 annually. Agencies will be working with students who are already part of a 21st Century Community Learning Center or the Teen REACH program, emphasizing "responsibility, education, achievement, caring and hope."

Illinois Steps AHEAD services include tutoring, college visits, ACT and SAT preparation, career exploration, job shadowing, cultural field trips, and parent involvement activities.

The program's initial focus is on academic achievement -- helping students get good grades in math, science and reading -- along with some career exploration activities. In later grades, the program broadens to place more emphasis on career exploration and preparation for postsecondary education, whether college or trade school, and assists parents with the process of enrolling their son or daughter in a postsecondary program.

The funding will also provide scholarships for students who qualify based on their sustained academic achievement. A total of $11.4 million will be put in a trust fund during the next six years -- $1.9 million each year -- for scholarships for students in the program.

"The agency partners will assist students through tutoring, career exploration, academic enrichment and summer programs," said Department of Human Services Secretary Carol L. Adams, Ph.D. "Not only will they improve the students' chances of completing high school, they will also help them with postsecondary education opportunities."

Adams said parents would be counseled on the responsibilities of putting a child through college. Students in the program will also be the first to go to college from their families.

The Department of Human Services has established a state-level advisory board with representation from the Illinois State Board of Education, Illinois Community College Board, Illinois Promise -- University of Illinois, Illinois P-16 Collaborative, Illinois Student Assistance Commission, Association of Illinois Middle Level Schools, Illinois After-School Partnership and Illinois Board of Higher Education.

The advisory board will help develop policy for the initiative, including policies related to scholarship assistance. The advisory board will help local project sites establish relationships with community colleges, four-year colleges and universities and will advise the Department of Human Services on all other aspects of operating Illinois Steps AHEAD. The Center for Prevention Research and Development at the University of Illinois will conduct an evaluation of the project.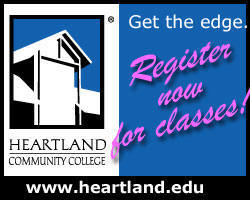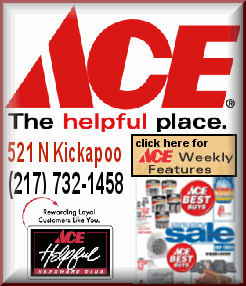 The funding is part of the GEAR UP grant from the U.S. Department of Education. That grant name is an acronym for "gaining early awareness and readiness for undergraduate programs."
The Illinois Steps AHEAD program is being implemented in connection with Teen REACH and the Illinois State Board of Education's 21st Century Learning Center program. The Department of Human Services also provides $19 million in funds for the Teen REACH after-school program.
Following is a list of the 21 sites participating in the Illinois Steps AHEAD program. Each grantee receives $47,600.
Chicago
Albany Park Community Center

Alternatives Inc.

BUILD

Chicago Youth Centers

Christopher House

CIESS -- Coalition for Improved Education in South Shore

FORUM

Introspect Youth

Noble Street Charter High School

Trinity Higher Education Corporation

United Neighborhood Organization
Collar counties
Northern Illinois Council on Alcoholism and Substance Abuse, Lake County

Aurora Family Focus, East Aurora

Grundy-Kendall Regional Office of Education

Thornton Township High School District 205

Lorenzo Smith Elementary School, Pembroke Township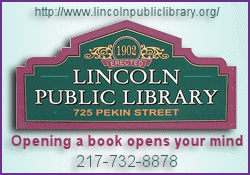 Downstate
Delta Center Inc., Cairo

Homework Hangout Club, Decatur

Jackie Joyner-Kersee Foundation, East St. Louis

Martin Luther King Community Services of Freeport, Freeport

Springfield Urban League Inc., Springfield
The Step AHEAD grants will build on significant improvements to Illinois' education system enacted by Blagojevich and are designed to prepare students for success.
Since 2003, state spending for schools has increased six times faster than during previous administrations, with $3.8 billion more being directed to education. Preschool funding increased by 75 percent, and legislation passed this year makes Illinois the only state to create a program that will make preschool available to every 3- and 4-year-old child in the state. High school graduation requirements were raised for the first time in over two decades, the dropout age was raised to 17, and the dropout rate fell to its lowest level ever, at 4 percent. The governor recently proposed a new, comprehensive education plan that would provide $6 billion more for education over the next four years and allow the state to dramatically expand successful initiatives like after-school programs, preschool and special education.
[News release from the governor's office]