New ethanol plant in store for San Jose

Send a link to a friend
[JUNE 3, 2006] SAN JOSE -- Taloma Farmers Grain Co., a grain cooperative based in Delavan, announced that American Ethanol Inc. has secured an option to purchase approximately 105 acres of land adjoining Taloma's Allen Station train loading facility. This facility is located on U.S. 136 about one mile west of San Jose.
American Ethanol plans to construct and operate an ethanol plant that will produce up to 100 million gallons of ethanol annually. Construction of the plant would start as soon as all required permits are completed. The company is expected to employ approximately 45-50 employees to operate the plant.

Once the plant is fully operational, it will require approximately 40 million bushels corn annually. Taloma's Allen Station facility will serve as the supplier of corn to the plant.

Fred Reeves, general manager of Taloma, stated that a Taloma subsidiary called Allen Energy LLC is in negotiations with American Ethanol to purchase all the corn for the plant from Taloma, surrounding cooperative elevators and private grain companies. Farmers in the surrounding areas can expect to see a higher price for their corn.

"We're excited," Reeves said. "We believe this will be good for all the farmers in the surrounding area. We're looking at the future, and the future is about ethanol." The move to more ethanol should help with our problems in the Middle East, he said.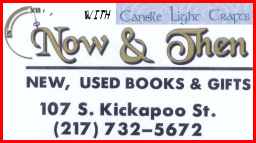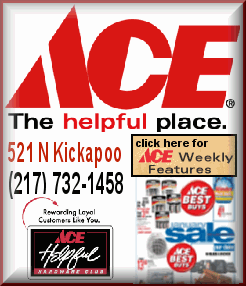 The grain company owns three other elevators in the area: New Holland, Brownwood, Delevan. Grain is typically shipped from Allen Station to Arkansas and Texas.
Scott England, Illinois regional operations spokesman for American Ethanol, said that the company has just closed on its option to buy the property. The company is ready to begin researching the site for suitability. They will go before the Mason County Board to request property rezoning.
The company has set its goal to be producing 2 billion gallons ethanol by year 2011. That's 20 plants producing 100 million gallons per year.
See the American Ethanol website, http://www.americanethanol.us/management.php, for additional information.
[Taloma Farmers Grain Co. news release and Jan Youngquist]