May temperatures and precipitation in Illinois near normal

Send a link to a friend
[JUNE 5, 2006] CHAMPAIGN -- Preliminary data for Illinois indicate that 3.96 inches of precipitation fell in May 2006, just 0.30 inch below normal. Amounts were an inch or two below normal in west-central Illinois but normal or slightly higher in the rest of the state. Spring 2006 (March-May) precipitation was 12.67 inches, 1.40 inches above normal. Last May, precipitation was only 1.77 inches, 2.49 inches below normal.
These figures are provided by Jim Angel, state climatologist with the Illinois State Water Survey, a division of the Illinois Department of Natural Resources.

Along with the dry March and April last year, spring 2005 precipitation was only 5.85 inches, 5.42 inches below normal, setting the stage for severe drought last summer across much of the northern two-thirds of the state. "Fortunately, that is not the case this year," Angel said.

The 62.4 degree statewide May mean temperature was 0.4 degrees below normal. Temperatures the first 23 days were 4 degrees below normal and 9.8 degrees above normal the last eight days.

Cool, wet conditions in early May slowed both planting and emergence of corn and soybeans. More favorable conditions by the end of the month allowed completion of corn planting, and soybean planting was right at the five-year average, according to the U.S. Department of Agriculture's National Agricultural Statistics Service. The 53.5 degree statewide temperature for spring was 1.5 degrees above normal.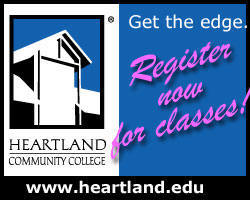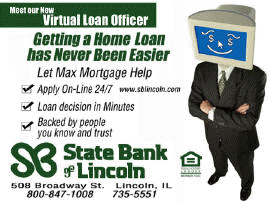 Temperature extremes ranged from 29 degrees at Mount Carroll on May 6 to 96 degrees at Bentley on May 29. Kankakee reported the heaviest one-day precipitation, 3.95 inches on May 25, and Bourbonnais reported the highest monthly total, 8.84 inches.
"As a result of sufficient precipitation this spring, soil moisture in all layers is in good shape," Angel said. "In fact, conditions throughout the state improved so much that the Illinois Drought Task Force was deactivated on May 24. The National Weather Service's summer forecast calls for equal chances of temperatures and precipitation below and above normal. In other words, there is no increased chance of drought this summer," he said.
[Illinois State Water Survey news release]