Planning for the future includes managing our natural resources
Water factors into one opportunity for growth in Logan County

Send a link to a friend
[JUNE 5, 2006] Ask a community planner and they'll tell you that at the top of the list for economic growth is location, location, location. More specifically, what makes a good location is accessibility (infrastructure), resources and services. Logan County has a great combination of all. One thing that Logan County has that other parts of the country or even portions of Illinois don't have is an abundance of water. The area has a large underground water supply available from the Mahomet Valley and Middletown Valley aquifers.
Voters approved the formation of the Northern Logan County Water Authority in April 2005. The board was organized in June 2005 to manage the water available from the larger aquifer. The Mahomet Valley is shared by several other counties to the west and east and runs across the entire northern quarter of Logan County. The board will monitor water levels of the aquifer to protect future availability to residents, in balance with the needs of industry and municipal usage.

In April the board announced that they have their first customer, Illini Bio-Energy. IBE has plans to build a coal-fired ethanol plant near Hartsburg.

The water authority is having a study done to measure the effect on the water level. Two to three monitoring wells costing $7,000 each will be dug.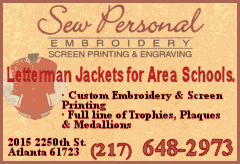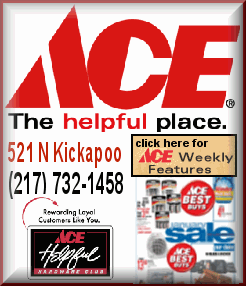 Tentative agreement had been reached to issue IBE a 1-million-gallon-per-year permit at $30,000. IBE will be allowed to set up two metered wells, a primary and a second well, at no added fee. A 25 percent annual renewal fee is planned. It was still being discussed whether to offer an option to charge for only the metered amount used.
Another ethanol production firm announced intentions on Friday to build a plant about eight miles northwest of the IBE Hartsburg site. American Ethanol has taken option on acreage to build a plant that would be twice the size of the IBE plant. The American Ethanol plant would be located beside Taloma Farmers Grain Company's Allen Station, just outside San Jose. This site would draw on the same water source, but it would be located in Mason County and under their authority.