"Seventy years ago, milk production exceeded consumption, and most dairy cows consumed lush pastures," said Mike Hutjens. "Today, milk production continues to surpass consumption, and June Dairy Month challenges people to drink more milk and consume more dairy products."

The latest consumer data (2004) reveals:
The average person drank 180 pounds of fluid milk, of which 33 percent was whole milk, 32 percent reduced-fat milk, 11 percent low-fat milk, 14 percent nonfat milk, 7 percent flavored fat-reduced milk and 2 percent flavored whole milk.

The average person consumed 31.2 pounds of cheese.

The average person consumed 4.6 pounds of butter.

The average person consumed 23.2 pounds of ice cream and frozen products.

The average person consumed 2.6 pounds of cottage cheese.
"The U.S. dairy industry is a big business," said Hutjens. "In the United States, there are 52,341 dairy producers, with 9.01 million dairy cows producing over 171 billion pounds of milk.
"Cheese manufacturing alone employs 37,700 people, with a payroll of $1.61 billion and a wholesale value of $20.1 billion."
U.S. consumers spend $328 per capita on dairy products annually.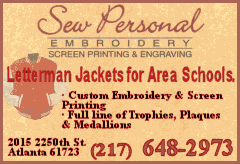 Hutjens said that some dairy products continue to gain market share, while others fall behind.
"Winners from 2002 to 2004 included cheese, which was up 2.6 percent; low-fat ice cream, up 4.5 percent; yogurt, up 13.5 percent; sour cream and dips, up 3.1 percent; and flavored milk, up by 1 percent," he said.
"Losers included fat-free milk, down 1.4 percent; reduced- and low-fat milk, down 1.3 percent; whole milk, down 3.9 percent; cottage cheese, down 3.7 percent; and regular ice cream, down 9.2 percent."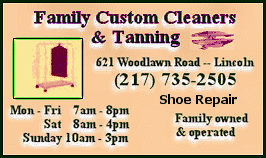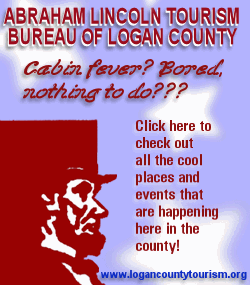 The milk consumption capital of America remains in Des Moines, Iowa, where the average person drinks 17.5 gallons per year.
"Peoria and Springfield are the top cities for dairy consumption in Illinois, with consumers drinking an average of 11 gallons per year," said Hutjens. "Chicago consumers drink 8.3 gallons. The national average is 10.7 gallons."
Although it represents less than 1 percent of total sales, organic milk continues to draw consumer support, he noted.
Vanilla tops the list when it comes to ice cream, accounting for 26 percent of total sales, while chocolate is second at 12.9 percent. Neapolitan ranks third at 4.8 percent.
"We're importing 5.3 percent of our total cheese production, while exports account for only 1.5 percent of our domestic production," Hutjens said. "Butter imports are 7.3 percent of production, while butter exports are also only 1.5 percent of domestic production. Mexico, Japan, Canada and Korea are the major importers of U.S. cheese."
Hutjens said dairy products have a number of features to offer consumers.
"They are available in various levels of fat to meet consumer demands and needs, including organic sources," he said. "Low-fat flavored milks are promising. Dairy products can reduce weight, and the calcium in milk can improve mineral balance."
U.S. consumers, he said, appear to be fat- and calorie-conscious some of the time. U.S. consumers also want convenience, and flavor is an important factor.
"We need to develop new products to stimulate dairy consumption. We really need another home run like pizza," he said. "On the positive side, changes instituted by many schools in regards to soda availability should increase dairy consumption."
Federal school programs, he added, distributed 5.4 percent of total milk consumed in the United States.
[University of Illinois College of Agricultural, Consumer and Environmental Sciences news release]