One can travel a portion of the original Route 66 highway to reach Elkhart. Once there, you can step back into a time and place where children still ride bicycles to school, mothers push their babies in strollers along tree-lined sidewalks, and rocking chairs and swings are commonplace on front porches for an exchange of daily neighborly greetings.

This friendly little town is welcoming people from all walks of life to visit all that Elkhart has to offer -- its elementary school, three churches, public library, village hall and various businesses. The community is hoping that you like what you see so much that you decide to extend your visit into a permanent stay by buying one of the many homes -- new construction as well as gently loved -- that are available for purchase.

If you wish to build your own dream home, Elkhart has two subdivisions with a total of 25 lots available for new construction. Prairie Pointe offers lots with all of the amenities one would find in an urban area, at an average price below $20,000. A special of an additional $5,000 off per lot is being offered on lots closed in the month of June, with completion of homes by Dec. 31.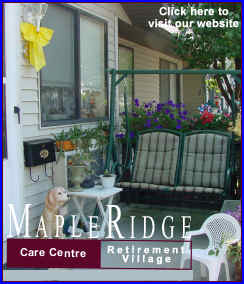 Elkhart Hill Estates offers scenic rolling terrain, with an abundance of large trees scattered throughout, at prices from $35,900.
The village of Elkhart is generously offering free water for one year to anyone who buys a home or lot between now and Dec. 31.
Town & Country and Illini banks will be available from 10 a.m. to 4 p.m. on Saturday and noon to 4 on Sunday to answer any financing questions you may have, and pre-approval for mortgages will be offered as well. Various local contractors will also be available to discuss building and remodeling needs.
Special events, all-the-time features and activities
Saturday will feature many special events, including the inaugural season of Elkhart's farmers' market, which will begin Saturday at 8 a.m. and continue until noon or when the goodies are sold out.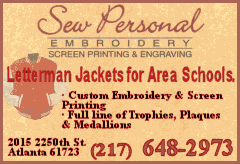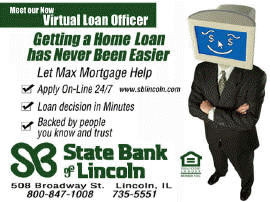 Elkhart's Public Library is hosting a bake and book sale Saturday from 9 to 1, so everyone can purchase a treat to enjoy while they read a good book.
Professional kite flyers will be filling the skies with their huge, colorful kites at the Prairie Pointe subdivision from 9 to 4 on Saturday.
Over 100 classic automobiles will be touring down Route 66 on Saturday, with a planned stop in Elkhart.
Activities open both days of the event include an exhibition of art by many of the multigenerational students of the Dragonfly Studio, which will be open Saturday and Sunday.
Horsefeathers, a shop featuring an eclectic mix of antiques, jewelry, Amish foods, collectibles, garden ware and books, will be celebrating its second anniversary this weekend.
The Blue Moon will serve icy cold beverages during the open house.
Richardson Repair Service will be open Saturday if you are looking for friendly service along with a nice new or used mower.
A to Z Antiques offers many unusual antiques and trinkets.
Peggy's Talk of the Town is the place to stop for good food and a nice cold drink. Peggy is cooking up a special Sunday dinner buffet for visitors with a big appetite.
Visit the past while you wander the Under the Prairie Museum.
Then finish off the day with a tasty snack and drink at the Blue Stem Bakery.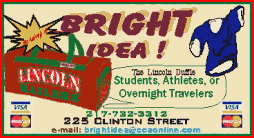 Take scenic Logan County 10 east to tour St. John's Chapel in Elkhart Cemetery and see the historic bridge that spans County 10 and joins the two sides of Elkhart Hill.
Plan to spend a fun-filled weekend in Elkhart and stretch that into a lifetime!
[See event times and places.]
[Elkhart news release and LDN]