Park district notes

Send a link to a friend
The summer fun starts: swimming, tee ball, volleyball, theater, fishing, golf
From Roy Logan, program coordinator
[JUNE 8, 2006] We welcome the arrival of warmer weather with great plans for summer activities. Our pool is open and passes are available at the front desk. We are in full swing with baseball and softball. Even tee ball for the youngest will start soon. We still have a slate of programs just waiting for you to register and join in the fun.
What activity can say summer is here any better than fishing? The only thing that would make it even greater is if it were free. Well, do we have something for you anglers. The Lincoln City Police D.A.R.E. officer will sponsor a free fishing derby on Saturday, June 10. Hickory Lanes Campground, Atlanta, will host the event. In the past years our fishermen have caught a lot of really nice catfish. Prizes will be offered for the biggest, smallest and the most caught. The competition begins at 9 a.m., and judging will be around 11 a.m. The wiener wagon will be on hand to offer hot dogs and sodas to the participants. Parental approval is a must and parents are encouraged to attend. Worms will be provided for the fish.

Chris Gray joins the park district this year and will lead the creative drama activities. Along with teaching theater at Lincoln College, he has also directed and designed for over 20 theaters. Experience the basics of getting a show into production: painting, singing, set design, tryouts and improvisation. Each workshop is age-specific. Included is a tour of the Johnston Center and Lincoln Community Theatre's warehouse. Bring your sack lunch, your swimsuit and towel. Family and friends are invited to see the show on the last day of the workshop. This session is for participants 6 to 10 years of age. It starts Monday, June 12, and runs from 9 a.m. to 4 p.m. for the week. Cost is $75.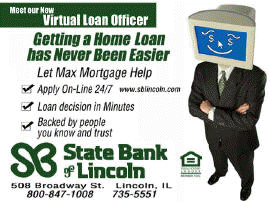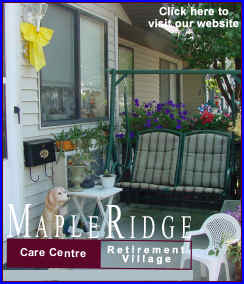 Bump, set, spike! Girls entering grades four, five and six will learn the fundamentals of volleyball with hands-on practice. Aspects covered include hitting, setting, passing, blocking and serving. Also taught are offensive and defensive strategies. Our instructor is Mark Tippett, head volleyball coach for Lincoln College. Join your friends at the Lincoln Park District Sports Center from 9 to 11 a.m. Monday through Wednesday, June 12-14. Cost is $35 for in-district residents.
Fore! Having a problem with your golf game? Trying to correct that bad hook or slice? By popular demand Jim Dunovsky returns as our instructor for our one-week golf camp, June 19-23. The camp consists of four days of instruction and ends with a fun-filled 9-hole round of golf on Friday at Four Willows Golf Course in Mason City. The primary focus of the camp will be on the fundamentals of the golf swing: grip, stance, posture, form and tempo. And finally, no lesson would be complete without some of the basics on rules, philosophy and etiquette. Jim's great sense of humor makes learning the game of golf a lot less frustrating. Golfers ages 9-12 will be on the driving range from 8 to 11 a.m. Ages 13 and up will be from noon to 3 p.m. Cost is $80 for in-district residents.
[Lincoln Park District news release from Roy Logan, program coordinator]