Elkhart open house

Send a link to a friend
[JUNE 8, 2006] ELKHART -- The village of Elkhart is hosting an all-town open house on Saturday and Sunday, and everyone is invited to join in the fun. For people looking at buying a home in Elkhart, this will be a wonderful opportunity. All property that is currently for sale or lease within the village of Elkhart will be advertised during the event. Financial institutions, construction firms, remodeling experts, real estate agents and many others will be available to assist buyers in purchasing a home or lot.
The Route 66 Motor Tour will be passing by this weekend also. The Chapel on the Hill is a designated "Passport Stop" on this tour, so visitors might see some classic cars out touring Route 66. [Related article]

All visitors to Elkhart will be directed to the chapel, where they can register for a drawing for a basket full of goodies, donated from local businesses.

As if that weren't enough, the Needs and Goals organization is sponsoring a "Curb Appeal Contest" and will be awarding six $25 cash prizes to those current residents who have the best-looking house and yard.

For people who want to take a look at some of the beautiful gardens in the village, there is a garden walk. Select Elkhart homes will have their gardens on view for visitors to see.

For more attractions, all churches in Elkhart, the school, library, post office, firehouse and Village Hall will be open during the event. While visitors are at the Elkhart Public Library, they'll have an opportunity to choose from baked goods and books that will be for sale.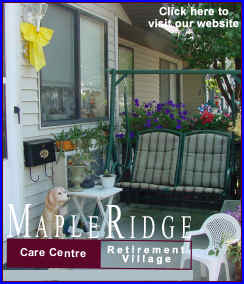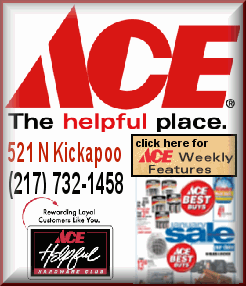 The Prairie Pointe subdivision will give kite-flying demonstrations during the event as well.
People looking for artwork can stop at The Dragonfly Art Studio at Horsefeathers for an art exhibition and open gallery.
For visitors who would like to take home some fresh produce, a farmers' market will be available on Latham Street, including fresh produce, cut flowers and other items.
WMAY will conduct a live broadcast Thursday and Friday at Peggy's Talk of the Town Restaurant. Peggy's will also be open on Sunday for a special meal from 11 a.m. to 2 p.m.
For a fun weekend with lots to do, the public is invited to Elkhart on Saturday and Sunday, when the community opens its doors.
[News release from the Abraham Lincoln Tourism Bureau of Logan County]