Public invited to newly restored Bethel School
Open house at rural Emden on Sunday

Send a link to a friend
[JUNE 9, 2006] EMDEN -- The Emden Historical Society will present an open house at the Bethel one-room schoolhouse on Sunday. This restored schoolhouse is a site of local history and will be fun and educating for the whole family to see. Members of the historical society will be on hand to welcome all the guests and to provide information about the school.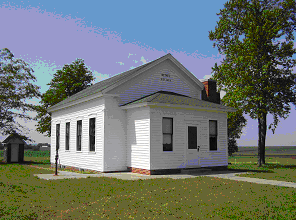 The open house will be from 1 to 6 p.m. Sunday, and the school is located 1 mile south of the Hopedale turnoff on Route 136, 2.5 miles east of the Interstate 55 interchange.
The Bethel schoolhouse was deeded to the Emden Historical Society on Oct. 14, 2005, after the death of longtime Emden resident Lloyd Mitchell. The ground was originally deeded in 1862. Bethel School became a part of District 4 in 1867 and was later a part of District 88. The school closed for good in 1948, after 81 years of service for grades one through eight.
Bethel School remained in good repair over the years and now has been fully restored. Though it will never again be a schoolhouse, Bethel School will serve as a historic site for Emden and for Logan County.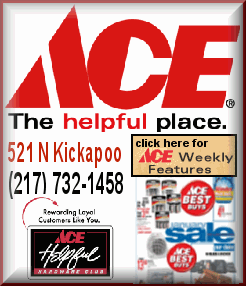 The Emden Historical Society was established in March 2002 and is presently located in two upper rooms of the Emden Community House. The purpose of the society is to procure, preserve and interpret whatever relates to history of the Emden community for the present and future generations.
For more information regarding the open house, please contact Robert Cross at (217) 376-3859.
[News release from the Abraham Lincoln Tourism Bureau of Logan County]