Anyone who produces and markets the commodity that a particular board represents is eligible to vote in that board's election. The balloting will take place during regular operating hours in county Cooperative Extension offices.

"It's important that producers take advantage of this opportunity to participate in decisions affecting the future of their industry," Agriculture Director Chuck Hartke said. "Commodity boards decide which industry promotions and research projects get funded with state checkoff dollars, and the best way for producers to have a voice in how those dollars are spent is by going to the polls."

Checkoff dollars come from assessments collected at the point of sale. State law sets the assessment for corn at one-fourth of a cent per bushel, for soybeans at 0.5 percent of the market value, and for sheep and wool at 2.5 cents per pound.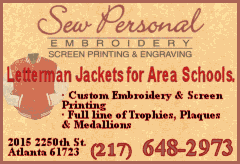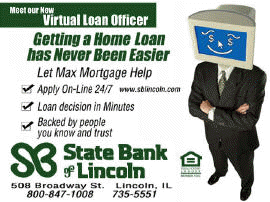 Write-in candidates are permitted for all three boards. However, candidates running as write-ins for either the corn or the soybean board must file a "Declaration of Intent" with the director of agriculture by 5 p.m. July 3 to be eligible for election. The form is available by contacting the Illinois Department of Agriculture.
Producers who cannot make it to the polls on the election day are eligible to vote absentee. Absentee ballots, which can be obtained from the Illinois Department of Agriculture, must be returned to the department no later than July 3.
Election results will be announced by Aug. 1. Winners will receive three-year terms.
A list of commodity districts having elections this year, the counties they include, and the names and hometowns of the candidates is below.
[Illinois Department of Agriculture news release]
Commodity board elections July 6
Illinois Corn Marketing Board
| | | |
| --- | --- | --- |
| District | Counties | Candidate |
| 2 | Jo Daviess, Stephenson, Winnebago, Carroll, Ogle | Kenneth Greene, Durand |
| 5 | LaSalle, Grundy, Livingston, Kankakee | Donna Jeschke, Mazon |
| 8 | Peoria, Tazewell, Fulton, Mason, Cass, Menard, Logan | write-in |
| 11 | Christian, Montgomery, Shelby, Fayette, Effingham | Leon Corzine, Assumption |
| 14 | Madison, Bond, St. Clair, Clinton, Monroe, Washington | write-in |
Illinois Sheep and Wool Marketing Board
District

Counties

Candidate

2

Kendall, Will, Grundy, Kankakee, Livingston, Ford,
Iroquois, Champaign, Vermilion, Piatt, Douglas, Edgar,
Coles, Cumberland, Clark

write-in

5

Adams, Schuyler, Brown, Cass, Pike, Scott, Morgan,
Calhoun, Greene, Jersey, Macoupin

write-in
Illinois Soybean Program Operating Board
| | | |
| --- | --- | --- |
| District | Counties | Candidate |
| 2 | McHenry, Lake, Kane, Cook, DuPage, Will, Kankakee | Pat Dumoulin, Hampshire |
| 10 | Christian, DeWitt, Macon, Moultrie, Shelby | write-in |
| 11 | Champaign, Coles, Douglas, Edgar, Piatt | Kenneth Dalenberg, Mansfield |
| 14 | Clark, Crawford, Cumberland, Effingham, Jasper | David P. Hartke, Teutopolis |
| 16 | Clay, Edwards, Lawrence, Richland, Wabash, Wayne, White | write-in |
| 17 | Jackson, Jefferson, Perry, Randolph, Washington | Dean B. Campbell, Coulterville |