IWGA: Two Lincoln women included in strong field vying for Women's State Am title

Send a link to a friend
[JUNE 13, 2006] ROCKFORD -- Two local women are in Galesburg for the 73rd Illinois Women's Golf Association Golf Championship. Jan Bowers and Jeris Freesmeier, both of Lincoln, join the other contestants for the June 13-16 event at Soangetaha Country Club.
Former State Am champion Kerry Postillion has withdrawn, but a strong field of contenders remains. Among those vying for the title are defending State Am champion Marisa Milligan of Normal and reigning senior state champion Char McLear of McHenry, as well as former junior state champion Mary Ellen Jacobs of Godfrey, six-time senior champion Salley Wessels of Mount Morris and former junior champion Mary Ellen Jacobs of Godfrey.

The qualifying round of the match-play tournament teed off on the par-72, 5,756-yard Soangetaha course at 8 a.m. Tuesday.

Spectators are welcome.

Kirk Hosteng is Soangetaha Country Club's PGA golf professional. The local volunteer committee is chaired by Terri Moore and Mary Robson.

Contestants are listed below.

For more information, visit http://www.iwga.org/State_Am/state_am.htm.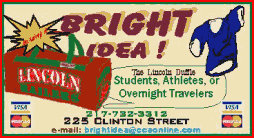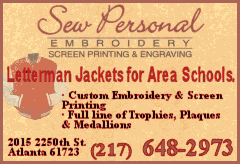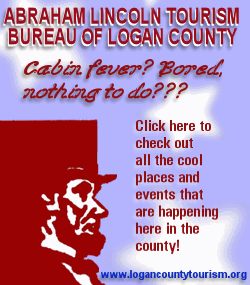 About IWGA
Founded in 1933, the Illinois Women's Golf Association is an all-volunteer organization devoted to advancing golf opportunities for the women and girls of Illinois by conducting state championship tournaments and through fundraising to support charitable contributions to individual and organizations that embody the spirit of amateur golf.
In addition to running three state championship tournaments each year, the all-volunteer association, through its charitable giving, actively supports women's golf teams in Illinois public colleges, the Evans Scholars Fund, programs for veterans and the Susan G. Komen Fund. Annually, the association awards the Julia Dodds Scholarship to an outstanding junior golfer. Funding for these and other charitable contributions comes primarily from clubs and associations sponsoring an annual Victory Tournament. Grants totaled more than $24,000 in 2005.
Board members' names, past tournament results and entry forms are available at www.iwga.org.
[Illinois Women's Golf Association news release]
State Women's Amateur Championship contestants
| | | | |
| --- | --- | --- | --- |
| Last name | First name | City | Course |
| Anders | Marge | Rockford | Ingersoll |
| Anderson | Michelle | Rochester | Lincoln Greens Golf Course |
| Arends | Allison Jane | Gibson City | Railside Golf Course |
| Armstrong | Joyce | Galesburg | Bunker Links |
| Asselborn | Kris | Roscoe | Ledges Golf Club |
| Bailey | Lisa | Gibson City | Railside Golf Course |
| Bailey | Kim | Gibson City | Railside Country Club |
| Barkei | Shelly | Steward | Sandy Hollow |
| Blake | Trisha | Galesburg | Lake Bracken Country Club |
| Bowers | Jan | Lincoln | Lincoln Elks |
| Boyles | Melanie Lynn | Geneseo | Oakwood |
| Burton | Jaleesa | Monmount | Gibson Woods Golf Course |
| Carson | Laura | Lake Bluff | Onwentsia |
| Coker | Judy | East Peoria | Quail Meadows/Lick Creek |
| Corcoran | Diane | Springfield | Illini Country Club |
| Costello | Eleanor | Wilmette | Wilmette Golf Club |
| Dondanville | Joany | Peoria | Mount Hawley Country Club |
| Empson | Barbara | Galesburg | Lake Bracken |
| English | Lauren | Bloomington | Crestwicke Country Club |
| Featherstone | Nancy | Franklin | The Links, Jacksonville |
| Flynn | JJ | Mount Zion | Country Club of Decatur |
| Freesmeier | Jeris | Lincoln | Lincoln Elks |
| Gelber | Maggie | Winnetka | Merit Club |
| Glesne | Arlene | Pekin | Lick Creek Ladies League |
| Godfrey | Megan | Homewood | Glenwoodie Golf Course |
| Gottenborg | Lorraine | Galesburg | Lake Bracken Country Club |
| Hannam | Gail | Galesburg | Bunker Links |
| Hemann | Ashley | Highland | The Woodlands Country Club |
| Hosteng | Cheri | Waukegan | Soangetaha Country Club |
| Inkel-Pongracz | Nichole | Chatham | Illini Country Club |
| Jacobs | Mary | Godfrey | Rolling Hills Golf Course |
| Keerns | Janice | Danville | Harrison Park Golf Course |
| King | Christine | Oak Park | Silver Lake Country Club, Orland Park |
| Larsen | Lorie | Galesburg | Soangetaha Country Club |
| Laws | Carol | Moline | RI Arsenal Club |
| Lewis | Susie | Woodstock | Crystal Woods |
| Malley | Marilyn | Abindgon | Lake Braken Country Club |
| Many | Abbie | Mount Prospect | Mount Prospect Golf Course |
| May | Lauren | St. Charles | Pottowatomie Golf Course |
| McLear | Char | McHenry | McHenry Country Club |
| Mendrek | Amanda | Galesburg | Soangetaha Country Club |
| Merrill | Glenda | Galesburg | Bunker Links Golf Course |
| Miller | Marlene | Lake Bluff | Exmoor Country Club |
| Miller | Nikki | Waukegan | Bonnie Brook, Waukegan |
| Milligan | Marisa | Normal | Bloomington Country Club |
| Napleton | Katie | Hinsdale | Butterfield Country Club |
| North | Ana | Rock Island | Oakwood Country Club |
| Oakley | Allison | Quincy | Quincy Country Club |
| O'Donnell | Katie | Mount Prospect | Mount Prospect Golf Course |
| Orr | Lexie | Geneva | Eagle Brook |
| Parmenter | Jessica | Peoria | WeaverRidge Golf Course |
| Prisby | Sandy | Hinsdale | Ruth Lake Country Club |
| Puls | Brittany | Aurora | Stonebridge Country Club |
| Rastede | Elizabeth (Lisa) | Sterling | Rock River Country Club |
| Reints | Jaime | St. Charles | St. Charles Country Club |
| Riordan | Carrie | Spring Valley | Oak Ridge Golf Course |
| Ryan | Joann | Peoria | Arrowhead Country Club |
| Schad | Lisa | Springfielf | Illini Country Club |
| Schwarz | Jackie | Huntley | Wisper Creek |
| Seaton | Marcia | Pecatonica | Park Hills Golf Course |
| Sheehan | Maureen | Grayslake | Bittersweet |
| Sherry | Pamela | Springfield | Panther Creek Country Club |
| Sholl | Joanna | Lomax | Lake Bracken Country Club |
| Simon | Nicole | Barrington | Biltmore Country Club |
| Snow | Kristy | Loves Park | Rockford Country Club |
| Sobel | Rikki | Deerfield | Conway Farms Golf Course |
| Sobel | Carly | Deerfield | Conway Farms Golf Course |
| St. John | Amy | Edelstein | Arrowhead Country Club |
| Stolarik | DeAnne | Zion | Bonnie Brook, Waukegan |
| Stolte | Jeanette | Galesburg | Soangetaha Country Club |
| Thanos | Mary Kay | Chicago | Idlewild Country Club |
| Verner | Tede | Abingdon | Bunker Links Golf Course |
| Wessels | Salley | Mount Moris | Ingersoll Memorial |
| Whalen | Irish | Hanover | Eagle Ridge South Golf Course |
| White | Barbara | Glencoe | Bryn Mawr |
| Zoerlein | Christine | St. Charles | Hickory Ridge |