Results of the first round of match play are listed below.

Players in the championship and first flights play two matches on Thursday, with the quarterfinal matches beginning at 8 a.m. and semifinal matches to follow. The five other flights begin semifinal matches at 9:04 a.m. [Pairings are available at www.iwga.org.]

Winners of Thursday's matches will tee up for the final round on Friday morning.

The State Am tournament banquet at Soangetaha Country Club on Wednesday night featured many awards and special recognitions. Each year, the IWGA donates $1,500 to a charitable organization in the tournament's host city. The Soangetaha local committee presented the donation to Galesburg's Safe Harbor Crisis Center, a service agency providing financial assistance to individuals and families in domestic violence situations. In its history, the IWGA has contributed over $900,000 through funds raised in its Victory Tournaments.

IWGA President Ellen Boeye also announced several opening-day award winners. Marisa Milligan was the medalist, and Jessica Parmenter of Peoria was junior medalist. Eastern Illinois University teammates Carrie Riordan and Michelle Anderson won the low net team trophy, and Barb Empson was the recipient of the Young at Heart award.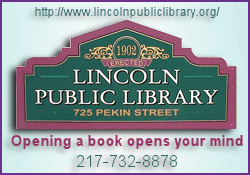 * * *
Illinois Women's Golf Association 73rd State Amateur Championship
Soangetaha Country Club, June 13-16
First-round match play results
Wednesday
Championship flight
Marissa Milligan defeated Michelle Anderson 6 and 5.
Salley Wessels defeated Abbie Many 1 up.
Eleanor Costello defeated Maureen Sheehan 4 and 3.
Lauren May defeated Carrie Riordan 2 and 1.
Megan Godfrey defeated Christine Zoerlein 5 and 4.
Nancy Featherstone defeated Cheri Hosteng 3 and 1.
Mary Jacobs defeated Jan Bowers 4 and 2.
Sandy Prisby defeated Rikki Sobel 1-up on 19.
First flight
Nichole Inkel-Pongracz won by default over Mary Kay Thanos-Zordani.
Lisa Bailey defeated Susie Lewis 3 and 2.
Maggie Gelber defeated Deanne Stolarik 3 and 2.
Katie Napleton defeated Kim Bailey 4 and 3.
Laura Carson defeated JJ Flynn 4 and 3.
Char McLear defeated Jaime Reints 2 and 1.
Jessica Parmenter defeated Carly Sobel 3 and 2.
Melanie Lynn Boyles defeated 6 and 5.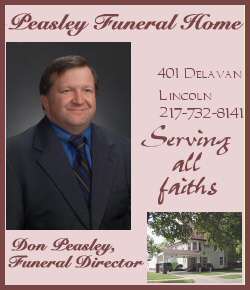 Second flight
Irish Whalen defeated Gail Hannam 4 and 3.
Katie O'Donnell defeated Wendy Evans 2 and 1.
Amanda Mendrek defeated Trisha Blake 4 and 2.
Ashley Hemann defeated Jackie Schwarz 4 and 3.
Third flight
Jaleesa Burton defeated Brittany Puls 8 and 6.
Joann Ryan defeated Arlen Glesne 2 and 1.
Lexi Orr defeated Nikki Miller 3 and 1.
Pam Sherry defeated Bargbara Empson 2-up.
Fourth flight
Marlene Miller defeated Nicole Simon 2-up.
Amy St. John defeated Lorie Larsen 6 and 4.
Lisa Rastede defeated Diane Corcoran 5 and 3.
Barbara White defeated Glenda Merrill 1-up.
Fifth flight
Lorraine Gottenborg defeated Joanna Sholl 1-up.
Marcia Seaton defeated Kristy Snow 2 and 1.
Janice Keerns defeated Judy Coker 2-up.
Kris Asselborn defeated Marilyn Malley 4 and 2.
Sixth flight
Christine King defeated Joyce Armstrong 8 and 7.
Joany Dondanville defeated Shelly Barkei 5 and 3.
Lisa Schad defeated Allison Arends 1-up.
Marge Anders defeated Carol Laws 1-up.
Seventh flight
Jeanette Stolte defeated Tede Verner 3 and 2.
Allison Oakley, bye.
About IWGA
Founded in 1933, the IWGA is an all-volunteer organization devoted to advancing golf opportunities for the women and girls of Illinois by conducting state championship tournaments and through fundraising to support charitable contributions to individual and organizations that embody the spirit of amateur golf.
In addition to running three state championship tournaments each year, the all-volunteer association, through its charitable giving, actively supports women's golf teams in Illinois public colleges, the Evans Scholars Fund, programs for veterans and the Susan G. Komen Fund. Annually, the association awards the Julia Dodds Scholarship to an outstanding junior golfer. Funding for these and other charitable contributions comes primarily from clubs and associations sponsoring an annual Victory Tournament. Grants totaled more than $24,000 in 2005.
Board members' names, past tournament results and entry forms are available at www.iwga.org.
[Illinois Women's Golf Association news release]