Lincoln got on the board in the first inning with four runs. Pitcher John Foley led off the action with a walk. Cory Pelc grounded to the shortstop, who dropped the ball trying to force Foley at second base. With one out, Chance Berger singled to left field to load the bases. First baseman Paul Phillips then singled up the middle to score Foley and Pelc. Third baseman Justin Mason closed the inning when he tripled to right field, scoring Berger and Phillips.

Lincoln scored again in the fifth inning when Phillips doubled to right field, stole third base and scored on second baseman Josh Baker's sacrifice fly to right field. Lincoln closed out their scoring in the eighth inning when Kyle Hower scored on Corey Pelc's single to right field.

Starting pitcher John Foley worked six innings, striking out eight and scattering five hits. He was followed to the mound by Clark Schoonover, Royce Duncan and Aaron Altman, who each worked one inning.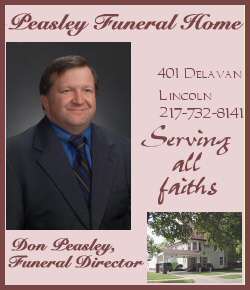 Lincoln's offense was led by Paul Phillips, who had three hits, including a double, and drove in two runs. Justin Mason had two hits, including a triple, and also drove in two. Center fielder Corey Pelc had two hits, including a double, and one RBI. Josh Baker had a single and one RBI. John Foley, Justin Ritchhart, Chance Berger, Kyle Hower and Alex Dahm had one hit each.
Lincoln is now 3-2 and will play a home doubleheader against Rantoul on Saturday at 11 a.m. at Lincoln Park District's Pete Andrews Baseball Complex.
[Provided by Rebecca Thornton]