Master Gardeners present 'Thru the Garden Gate' garden walk Saturday
Send a link to a friend
[JUNE 19, 2006] "Thru the Garden Gate," the 2006 garden walk sponsored by the University of Illinois Logan County Master Gardeners, is scheduled for 9 a.m. to 3 p.m. on Saturday, rain or shine.
This year's gardens will offer new ideas in water gardening, the Oriental influence, an English cottage garden, stone features, native plant gardening, whimsy, a shade garden, and climbing vines and roses.

Hosts who have agreed to open their gardens for the tour are:
Bob and Lynne Neal, Scully Estates, 1047 1750th St.

Dave and Karen Harmer, 10 Oakwood Drive

John and Diane Williamson, 31 Illini Drive

Judy Wolpert, 521 Second St.

Allen and Lori Kruger, 606 N. Hamilton St.

Jim and Peg Kuhlman, 134 DeBruler Drive

Ernst and Carol Nemeth, 404 Tremont St.

Chuck and Elaine Lindstrom, 215 Tremont St.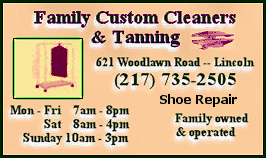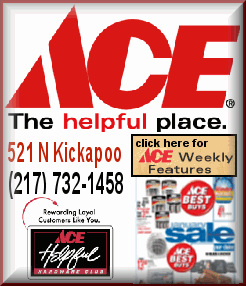 Tickets are available in advance for $8 each at the Logan County Extension office, 980 N. Postville Drive; Graue Inc., 1905 N. Kickapoo; Lincoln Antiques and Furniture, 112 S. McLean; and from Master Gardeners. Tickets can also be purchased for $10 each at the gardens the day of the walk.
[Provided by Mary Moore]