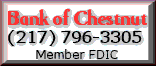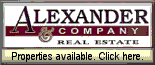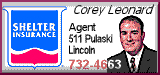 Church Directory

---
---

---
---
---
---
Contact us
---
LDN is best viewed with
IE 6 or Firefox 1.x.

---
LDN awards
Local:
Dec. 16, 2001
Local Emergency Planning Committee
Jan. 25, 2001
Logan County Healthy Communities Partnership
State:
Oct. 1, 2001
Illinois Public Health Association
posted daily OVER THE NOON HOUR (CDT)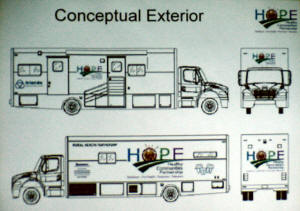 Rural Healthy Communities Partnership is expecting something big soon. A new customized mobile health van is on its way, and it includes a special area for dental care. Eleven percent of rural residents have never seen a dentist.

[picture by Jan Youngquist] click on picture for larger image


\Community

Submit a classified ad online [Lowest cost for advertising in the county!]
The Sports Page


Area escapes major damage in weekend storms

Severe thunderstorm watch

Master Gardeners present 'Thru the Garden Gate' garden walk Saturday

First North American bird flu case
Canadian authorities implement disease control measures

IEMA, IDNR and NWS increase awareness of lightning dangers during outdoor activities

Gov. Blagojevich announces 1,100 summer jobs

Gov. Blagojevich signs consumer protection law for active-duty military personnel

Soldier beetles and 'to do' list
By John Fulton

Mustang score

Pinto score