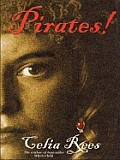 Review by
Louella Moreland
Celia Rees, American Library Association award-winning author, brings us another spine-tingling, historical fiction tale of two unlikely outlaws from the high seas. She calls her book "Pirates: The true and remarkable adventures of Minerva Sharpe and Nancy Kington, female pirates." This page-turning, thrill-packed adventure story is not for the squeamish of stomach, but it also has a softer side of love, devotion and loyalty.
Nancy Kington, only daughter of a Bristol shipping merchant, is too heartbroken by her father's death to fully comprehend why she is being shipped off to the family's estates in Jamaica. She soon finds she has been "sold" as surely as the Africans who were sold as slaves by her father.
Forced into a strange land among people she does not know, and with her brother slipping more into a life of drink and gambling, Nancy befriends a house slave, Minerva. Although the girls are close in age, Minerva is reluctant to become friends at first. Her mother warns the girls that harm will come of the friendship.
On Nancy's 16th birthday, she learns that her fate is to become the wife of a wealthy and cruel Portuguese planter, uniting her family's island land with his. The marriage will help in recovering the money lost when her father's fleet of ships was lost in a storm. Her scheming brothers had not taken into consideration, however, that Nancy had an uncommon independence for a girl of her social standing. Nor did they know of her attachment to a childhood playmate from Bristol.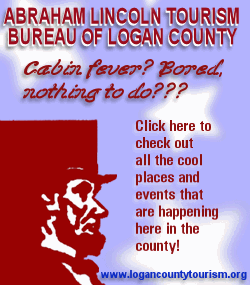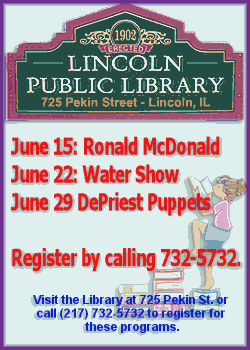 Returning unexpectedly to the plantation one evening, she finds herself in a state of fear. Nancy discovers the plantation manager has taken advantage of the family's absence. He has brutalized the housemaid, Minerva. Nancy shoots the man, escapes into the hills with Minerva and her mother, and begins running from her intended husband. As the people hunting them start to close in, old acquaintances from Nancy's shipboard travels visit their mountain hideaway. Nancy and Minerva decide to throw in their lot with these men, turned pirates, to escape from Jamaica and their old lives.
Readers will indeed need to suspend belief a number of times as they read "Pirates." A young girl (of obvious wealth) coping well with the hardships of a tropical mountain fortress as well as life at sea was certainly a stretch of the imagination! I found, though, that the action, realistic dialogue and well-developed, sympathetic characters soon had me forgetting some of the more far-fetched aspects of the plot. The historical period is well-reproduced. After all, this is a work of fiction. Its purpose is more to entertain than educate. In that respect, Ms. Rees does not disappoint.
For a young adult wanting to "Voyage to Book Island" with the library's 2006 Summer Reading Program, the choice of this book or others by Celia Rees will indeed send a reader on enjoyable travels. Stop in at the Lincoln Public Library Annex, 725 Pekin St., and pick up a book that can be your ticket to reading pleasure this summer.
[Louella Moreland, youth services librarian, Lincoln Public Library District]