The creation of the Senate Republican Health Facilities Planning Board Task Force was announced at a press conference Thursday at the James R. Thompson Center in Chicago. Participating were state Sen. Bill Brady, R-Bloomington; state Sen. Pam Althoff, R-McHenry; state Sen. Dale Righter, R-Mattoon; and Senate Republican Leader Frank Watson, R-Greenville.

"The Illinois Health Facilities Planning Board has had a tumultuous couple [of] years, and it appeared that the current administration was taking some steps to reform the system. However, other than replacing the members of the planning board, it appears that nothing else has changed," said Brady. "The Senate Republicans are convening this task force to examine ways to remove politics from the system and establish a process based on merit, and not on political influence."

Watson added that Gov. Blagojevich has augmented perceived corruption on the board with political appointees who are now falling under federal investigation for their roles on the planning board. "Recent reports revealing ties between Governor Blagojevich and political appointees on the board -- ties that are far more extensive than once suggested -- really strengthen the need for some kind of oversight."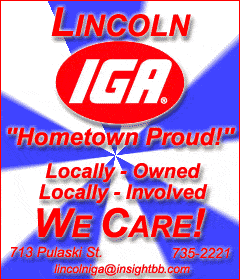 Recent media reports have revealed several ties between planning board members and Tony Rezko, a political crony of the governor. According to published reports, some of the members appointed to the board not only contributed large sums to Blagojevich's campaign, but also served as shareholders in some of Rezko's companies.
The board was revamped in 2004 after it came under federal scrutiny for its approval of a $49 million hospital in Crystal Lake.
Althoff, who represents the Crystal Lake area, said: "The current atmosphere of the Illinois Health Facilities Planning Board is politically charged and has become increasingly litigious. While the board's membership has changed, nothing has been done to improve or evaluate the Certificate of Need process, by which hospitals and health care facilities obtain state approval for new buildings, expansions and other large capital expenditures."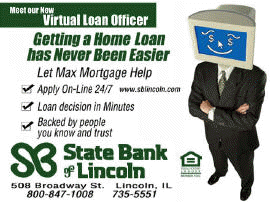 "This board's decisions affect hundreds of millions of dollars in capital investments," commented Righter. "But more importantly, its decisions affect patient lives and access to health care. We all must hold these issues paramount, and for that reason this system needs to be beyond reproach."
A study commissioned by the Health Facilities Planning Board and completed by Governor's State University in February of 2005 also labeled Illinois as a state that needs to decide on the future direction, either toward deregulation or toward improving the Certificate of Need process.
The study notes that a review of current legislative activities reveals three broad clusters of states: one group looking to deregulate the process; a second group focusing on improving and streamlining the process; and the third group, including Illinois, undecided on whether to move toward deregulation or toward improving the current process.
A July 2004 report by the Department of Justice also stated, "States with Certificate of Need programs should consider whether these programs best serve their citizens' health care needs."
"There has been no meaningful debate on the Certificate of Need process," said Brady, who noted that the sunset date for the process was extended until April 2007. "Now is the time to have hearings so some decisions can be made during the next legislative session. We need to ensure this process is void of political influence and effectively achieves its goals of cost containment and access to care."
The task force will be chaired by Brady and will have at least four members, including Althoff, Righter and Sen. Brad Burzynski, R-Clare.
[News release from Illinois Senate Republicans]
Editor's note: It was the decision of the Illinois Health Facilities Planning Board that allowed the closure of the Lincoln Developmental Center in 2002.
Past related articles