State agriculture education programs strengthened

Send a link to a friend
School Code modified to include FFA and the supervised agricultural experience program in ag curriculum
[JUNE 28, 2006] SPRINGFIELD -- Gov. Rod R. Blagojevich signed legislation June 15 that ensures a solid, well-rounded approach to agriculture education in state schools, helping to strengthen the future of Illinois' No. 1 industry. House Bill 4986 requires districts that offer a secondary agricultural education program to provide instructional courses approved by the Illinois State Board of Education and requires a state and nationally affiliated FFA chapter to be a part of the curriculum. The legislation also requires hands-on instruction through formal, supervised agricultural experience activities and programs, known as SAE programs.
"For schools that offer agricultural education programs, let's make sure we're providing the best possible curriculum. That means having experts help develop the curriculum and making sure we offer hands-on instruction. If we do that, and we do it well, we can give kids who want to become farmers and researchers the skills they need," Blagojevich said.

FFA and SAE allow students to get hands-on, specialized training in subjects including agriculture communications, agriculture sales, beef production, diversified horticulture, emerging agricultural technology, landscape management, specialty crop production, and environmental science and natural resources. In 2004-05, more than 26,000 students in grades 9-12 were enrolled in agricultural education programs. Around the state, 16,000 students are also enrolled as members in FFA, but in some instances barriers to student membership in FFA were created when FFA events were treated strictly as an extracurricular activity.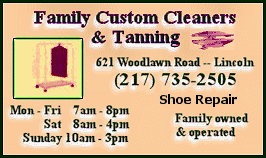 "FFA and SAE, along with quality classroom instruction, are critical to the education of our youth in agriculture today," said James Craft, Illinois FFA executive secretary. "Experiences provided through these vehicles complete the 'learning by doing' component of agriculture education and also help create a well-rounded student by shaping skill, attitude and knowledge. We are very pleased that the governor recognizes the importance of making these components an integral part of the agriculture curriculum."
State Rep. Donald Moffitt, R-Galesburg, and Sen. John Sullivan, D-Rushville, sponsored House Bill 4986.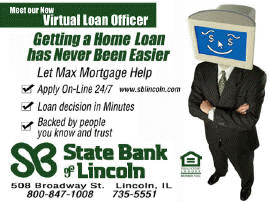 "I commend Governor Blagojevich for signing HB 4986 into law and for his continued support of agriculture education," said Moffitt. "Agriculture is the number one industry in Illinois. A strong high school agriculture program will help ensure that we are preparing our youth for exciting and expanding career opportunities in agriculture and agribusiness."
"Education is about preparing our children for the future, and if a student wishes to practice agriculture, then they should have the tools they need in high school," said Sullivan. "The legislation will educate our students and encourage them to follow their passions of becoming farmers, which will boost our area's economy in the future."
The bill signing coincides with the final day of the 78th annual FFA state convention in Springfield.
Agriculture education and FFA have been a true Illinois success story:
77 percent of Illinois agricultural programs today provide course credit in math, science, social studies, language arts or consumer economics.

74 percent of agricultural graduating seniors continue their education after high school.

59 percent of agricultural departments have developed academic assessments to meet the national No Child Left Behind standards and support the local improvement plan.
This legislation is just one of the efforts Blagojevich has made to strengthen agriculture education in Illinois. Since fiscal 2005, the governor has increased the agricultural education budget by $1 million, the most significant back-to-back increases in funding ever for agriculture education.
House Bill 4986 goes into effect Jan. 1, 2007.
[News release from the governor's office]