I was also fond of President Kennedy. As an elementary school student at the time, I was just learning about our political process. I was enthralled with the concept of all people participating in their government and doing things to make our communities better. I liked a lot of the programs he was pitching, like the Peace Corps, because I really felt he wanted to make the world a better place and that he wanted American citizens to think that way also. He wasn't perfect, but I think it was a stunning loss for our country when he was taken down.

I also have enjoyed our current president, although I didn't think much of him when he first got elected. All politics aside, I think it is remarkable to keep your head when all others around you may not be. He has withstood attacks, criticisms, allegations and charges, and I have no idea whether any of them have any merit or not. What I do know is that I see a strength of character in this man that you seldom see in this world today. Love him or hate him, you have to believe that he is a man of conviction who will stick to his guns no matter how much pressure or controversy goes against him.

I have learned much from these great leaders. I can only hope that this generation of Americans will regain the fascination to support and encourage our leaders, as in some ways, leaders are only as good as the citizens make them.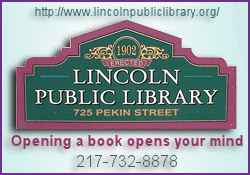 Another thing that I appreciate about these leaders is that they are "real" people. And because of this and because of the accounts I've read, I know that they enjoyed sports. Do I need any more convincing proof to share with my wife as to how important the games truly are than to point out to her that EVEN the president of the United States thinks they're important enough to get a piece of his time? I think not.
Whether I'm correct or not in this issue is not of eternal significance. However, I like February so much because it reminds me to once again focus on our presidents and to remember again how blessed this country has been to have the kind of leadership that it has been endowed with. I just want to submit this Mutterings in honor of the presidents of the United States of America!
And speaking of America, how 'bout those Olympians?
I think the United States Winter Olympics team claimed 25 medals at Turin, Italy. That was down from the 34 they won as the hosts of the Salt Lake games but shattered the record of 14, which stood as the most ever won at games outside of U.S. soil. I know as a sports reporter I'm supposed to get all caught up in the prolific accomplishments of our American athletes who medal. And I do to some extent. But what really jazzes me up is just the competition. To be able to qualify for the games to represent your country is really beyond my comprehension.
I have to confess that I enjoy the Winter Games a little more than the summer counterpart. That's only because the U.S. is usually not recognized as the world leader in very many of the winter sports, and anytime one of our athletes medals in something, I can just imagine the European press calling it an upset because one of their local heroes was ousted by one of us "soft" Americans! I love that. And I really like it when it is an unheralded athlete who maybe has never even performed well in the World Championships, or any other major venue, but then excels at the Olympics. Maybe someone like U.S. Alpine skier Julia Mancuso, who was not favored to be anywhere near a podium but took gold in her slalom race! Or, what about the men's curling team that captured bronze, the first medal ever for the U.S. in the sport!
An athlete doesn't even have to medal to be impressive. Emily Hughes was eating dinner with her family when they got the call that Michelle Kwan would be unable to participate, opening the door for Hughes. She finally got to Italy and was just taking in the entire experience. No, she didn't medal. I think she finished in seventh place. But her smile may never leave Torino! She milked the entire experience and enjoyed every minute. Now there's an athlete who gets the competition and friendship angle of the Olympic experience.
My son always asks me in every event: Who do we want to win? And do we want someone to fall down so that we can win? He was startled by my reply. I told him that we want every athlete to do their very best. That way the best athlete on that day in that event wins. And his smile was even bigger than the one left by Emily Hughes!
I'm not an expert on Olympic competition so I don't know if the USOC will evaluate these games as a huge success for America or not. Money, marketing and TV ratings will probably rule that discussion. As for me and my house, I was glad to see countries of the world uniting themselves in these games and for just two short weeks demonstrating for my family and the entire world that we don't have to be killing each other to make the world spin. In fact, could it be that events like this that promote peace, sportsmanship and unity could possibly even be a catalyst for some talks on global peace?
Railers on to the postseason
Around the time that this column is posted, the Lincoln Railers will be in the process of trying valiantly to make a deep postseason run. The Railers may be small in stature, but they have the collective heart of a champion. I believe their draw pits them against Normal U-High and former Lincoln coach Cal Hubbard in the opener. Should the Railers survive that test, they would then likely play the winner of the Ottawa-Normal West winner for the regional championship. These all could potentially be exciting matchups, as could those looming on the horizon if Lincoln makes it to sectionals. I will not jinx them by even talking about those prospects until they win the game at hand. The LDN just wants to salute them on yet another super season and wishes them well on their road to state!
We also salute the Lady Railers, who won the regional championship! I believe that if you look back to what we said earlier in the year, we felt that Lincoln would surprise some people, and they certainly did. Congratulations, Lady Railers, for ending your season on such a high note!
Angels threepeat their way to nationals!
The Lincoln Christian College Angels, under the fine coaching of Amanda Bowman, won the Midwest Regional for the third consecutive time and are currently in sunny Florida trying to make a deep national tournament run. They will face Crown College on Wednesday, with the winner taking on the No. 1 seed, Kentucky Christian College, on Thursday. No matter what transpires, hats off to the Bowmans and to the Angels for just another outstanding season!
The LCC Preachers closed out their season on high note as well, as they upended Emmaus College at the Midwest Regional in Dunbar, Wis. With a brutal schedule and a team in transition, first-year coach Matt Clark turned in a masterful job in his first season at the helm. Congrats to the Preachers for ending your year on a high note!
Lincoln College postseason tourneys to be played at LCC
In the past LCC had to host some of their regional tourneys at LC. This time it is time for LCC to share its beautiful Laughlin Center with Lincoln College, as both the Lynx and the Lady Lynx will be hosting their regional tourneys in that complex later this week. In fact, I believe the Lady Lynx (17-13, 7-7) will play Wednesday night and host Lincoln Land, and the Lynx (25-5, 14-2 and No. 5 in the nation) will open their tourney on Thursday night. Their opponent was unknown as this story went to post. However, the LDN wishes both Lincoln College squads great success in their quests for nationals!
Illini in the home stretch
I was absolutely giddy about the Illini's week. In bookend games, Illinois disposed of Indiana and then took out Iowa on senior day. The only thing that dampened the whole experience for me was the loss at Michigan. It wasn't just the loss there that bothered me, but rather it was the way in which we lost that was troubling. To win road games, a series of good things have to happen. I felt the opportunity presented itself and Illinois simply did not grasp the good fortune at hand. Such has been the story of this Big Ten season for our "men in orange."
I have no idea how they'll do at Minnesota and Michigan State or even how they'll fare at the Big 10 tourney. I do know that they appear to be capable of so much more. As to whether they will find a way to click on all eight cylinders, the jury is still out. I do know that a few more wins would go along way toward a coveted higher NCAA seed. If they have any visions of progressing far in the Big Dance, that high seed will be imperative. We said goodbye to Dee and James on Saturday, but I am not ready to do that today, so I'll save that for another column. Let me just say that when you're 25-5 and 9-5, that's a pretty darn good season, no matter what the critics say!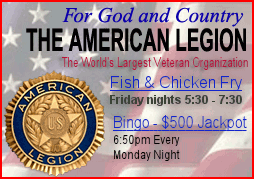 Cook emerging on the NBA scene
If you have access to NBA national TV games, then you likely have been as pleased as we are watching the emergence of Lincoln's Brian Cook on the NBA scene. We've been saying all along to get Cook some playing time and he will shine, and the stats bear us out. I pulled this off the Web and found that in 13 games Cook played where he got at least 24 minutes of action, he is averaging 16 points per game and six rebounds per game. In those contests he's shooting an incredible .610 from the field! When he gets less than 24 minutes, he's still shooting a respectable .444. Not coincidentally, it seems that the more Cook plays, the more the Lakers win. Now there's a concept!
Odds and ends
How 'bout this from the coaching carousel since Bill Self left Illinois and Bruce Weber joined the Illini. During that three-year span Bill Self's Kansas team is 67-23 for 74.4 percent. Over that same span Roy Williams' North Carolina ballclub is 71-21 for 77.2 percent. Illinois' Bruce Weber over that time frame is a whopping 86-14 for 86 percent! I know it is still early in the process, but I like where this trend is heading!
If you don't think seeding is important in college basketball, how 'bout this tidbit from the NCAA. Over the last 21 years, the time since the NCAA went to 64 teams, 64 of the 84 Final Four teams were top three seeds. During this time, 12 No. 1 seeds have claimed the national title, four No. 2 seeds have won it, and two No. 3 seeds have taken home the hardware. So, it probably behooves the Illini to win as many as they can from here on out to claim one of those top three seeds!
I know that golf, NASCAR and baseball are all under way, and I'll try to get you some stuff on all that as soon as I possibly can.
A tribute to Bill Hull
Our community has lost an icon as Bill Hull has been taken from us. It is a blow on several fronts. Our community can ill afford to lose such quality servants. Bill has been a great friend to me as long as I have known him. He encouraged me in my work at the college and was always a faithful supporter of my coaching. If you've ever coached, you know how few backers you ever truly have, so any are welcomed with open arms. Bill went out of his way to prove his loyalty. He would call me after a tough loss or an exciting win just to let me know that he was keeping track of my team's progress. He'd invite me to Rotary to share my team's story with all the professionals there. In his introductions he made me feel like I was the coach of the Illini or some really big-time program, when we all knew that I was just toiling in Lincoln. He commented often on how critically important the local colleges were to our local economy.
When I crazily agreed to serve as the economic development director, Bill was one of the first on the scene to offer me his help, his advice, his creative ideas or his shoulder when I was taking some hits. If there were people who were more pro-Lincoln than he was, I didn't meet many of them. In my lifetime he is truly a gentleman I can point to who really "got it!"
Since his stroke last week I have really been bummed. I used to go into the bank and he and I would solve many world problems. We would bounce ideas off each other regarding local developments. And then eventually the conversation would turn to Illini sports. You should've seen him light up on that topic. Few fans will ever be as well-versed as Bill was on Illini football and hoops. He always understood the "big picture." And he, like me -- even though we knew that there were certainly more important things in life than the Illini -- was just always so proud of our "men in orange." Maybe Bill's Illini will finish this season in a special way to commemorate one of their greatest fans.
I don't know what's going to happen to me the next time I go into his bank. I'll probably avoid that for a while. I drove his colleagues crazy the last 10-12 years going in there asking them if Bill was out of his meeting yet so we could discuss "some really important issues." I may break down totally myself, because that place won't nearly be the same without him. I always thought of him as a gentle giant. I guess there will be other bank vice presidents, because you have to fill slots, BUT there will never be another Bill Hull; he was one of a kind!
In this day and age when we have a skewed concept of what true heroes and role models ought to be like, I offer up Bill Hull. If anyone can be like him, then in my book, they've lived a pretty successful life. Farewell and Godspeed, my friend!