Spring for Tea date set

Send a link to a friend
[MARCH 2, 2006] Graciousness and hospitality will prevail at the third annual Spring for Tea, scheduled for April 22 in the recently remodeled Lincoln Christian Church Fellowship Center. Hosted by the Harvest of Talents ministry, the annual event will offer a unique experience to guests as they leave their cares behind for a brief time to relax and dine in an atmosphere of beauty and peace.
The 11:30 a.m. tea will feature elegantly decorated tables, each having its own gracious hostess. Beautiful music provided by a string quartet will provide ambience as guests dine on scrumptious homemade delicacies and sip from dainty tea cups filled with very special tea. A variety of tasty sweets and savories will grace the tea menu, including dainty tea sandwiches, cookies, tarts and truffles, as well as the traditional scone.

Paula Knopp, chair for the tea, views it as taking a step back in time to an era when teas were a tradition and a very social and family habit. Teatime had its origin in 1662, when Queen Elizabeth, the wife of Charles II, introduced it to the English. Through the years, the popularity of teas in this country waned until recently, when there has been a revival of teatime with the opening of quaint tearooms and a slow but steady return of hats to women's wardrobes.

Knopp invites women in the surrounding communities to wear their prettiest dresses, don their spring chapeaus if they choose, and come to this spring event where they will be the recipient of the most gracious hospitality. A brief program, featuring a quilt turning, and door prizes will add to the pleasure of the day.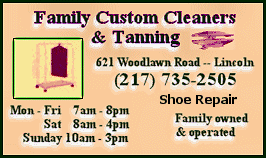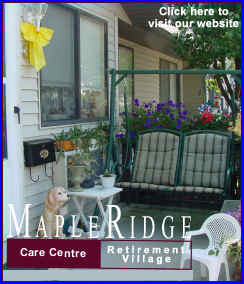 All proceeds from the tea will become a part of the 23rd annual Harvest of Talents for World Hunger. All funds derived from Harvest of Talents events are channeled through International Disaster Emergency Service to meet hunger needs worldwide. In its 22 years of existence, the project has raised over $1 million dollars, every penny of which has been used to fight world hunger.
Tickets may be obtained by calling the office of Lincoln Christian Church, 732-7618, between 8 a.m. and 5 p.m. A limited number of tickets are available, with an April 1 purchase deadline. Last year's tea was a sellout, so people interested in attending are urged to call for tickets as soon as possible.
[News release]