A reference librarian at the Lincoln Public Library in Springfield had answered a query about the term for a 175th anniversary with "sesquiquinquagenicentennial" and suggested laughingly that the town had better just use "175th."

Mason City is also celebrating that milestone in 2007.

Upcoming events at the Knapp Library
March 18, 11 a.m. -- Chess club

April 29, 9:30 a.m. -- Genealogical workshop

May 18, noon -- 1800s book fair, sponsored by Abraham Lincoln Chapter, Daughters of the National Society of the American Revolution
The Knapp-Chesnut-Becker Historical Society has received confirmation of its status as a not-for-profit corporation in good standing from the Illinois attorney general's office. Donations are tax-exempt as corroborated with the Internal Revenue Service.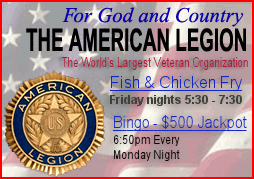 The society was incorporated July 29, 1991, to restore the oldest brick building in Logan County as a library-museum, providing a depository for the rich heritage of genealogy and history of the area.
New additions to the library
Genealogical data; from Dorothy J. Allison Dirks
"Flags of Our Fathers," by James Bradley and Ron Powers; from Kathy Sommers
"Leonardo's Notebooks," edited by H. Anna Suh, 2005; from Winnie Golden
"Dream Machines"; from the Coffee Group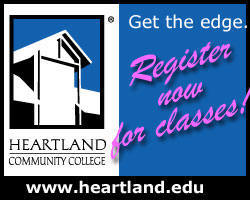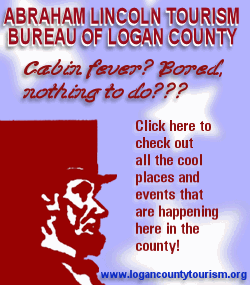 "Dream Machines"
With never-ever an airport in Middletown, it is ironic that the village is "on the map" as far as aviation is concerned. The Vin Fiz, the first plane to fly over America, landed in Hinck's field in 1911. In 1984, John Petrehn brought Middletown five hot-air balloon world records that were documented in Washington, D.C., and Paris, France.
The gift of the video "Leonardo's Dream Machines" is of great importance to educating our youth and ourselves about the art and science of flight. Common, erroneous knowledge tells us that flight began with the Wright brothers. However, da Vinci (1452-1519) -- painter, sculptor, architect and engineer -- is to be given that credit.
The video shows a team of British engineers who followed da Vinci's directions faithfully and were successful in completing a plane that was then test-piloted by a woman. The video also shows another team of British engineers who knew more than da Vinci and deviated from his plans on building a weapon of war -- a huge crossbow. It was a failure, because in the catapulting of the iron ball, the wood broke and the ball ejected only a short distance.
The huge reference volume of the da Vinci notebooks contains drawings of the flying machine and the crossbow, as well as many of the heart (physicians now recognize that da Vinci gave them unique information), the human body, architecture and more.
[News release from Winnie Golden]