UCP Land of Lincoln hosts 'An Evening at the Moulin Rouge'
Send a link to a friend
[MARCH 18, 2006] DECATUR -- United Cerebral Palsy Land of Lincoln has revamped the former "Mardi Gras Magic" endeavor to "An Evening at the Moulin Rouge." The event will be April 7 from 6:30 to 11 p.m. at the Decatur Club, 150 W. Prairie St.
This year's silent auction is titled "Art in a Glass," with local artists donating their extraordinary works of art and members of the community providing unique and exquisite wines.

A scrumptious hors d'oeuvre menu will feature a cosmopolitan fountain flowing throughout the evening.

Entertainment will be provided by Decatur's Readers' Choice No. 1 local rock band, Rock of Ages.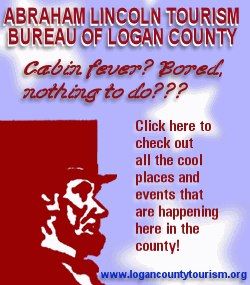 Get ready for a spectacular, electrifying and amusing event.
For ticket information contact Judy Graham at (217) 428-5033 or visit www.ucpll.org.
Also, sign up for the ninth annual Barstool Open on April 8. For more information and to sign up online, visit www.ucpll.org.
[United Cerebral Palsy Land of Lincoln news release]