Planning for pandemic influenza

Send a link to a friend
[MARCH 23, 2006] WASHINGTON -- Should highly pathogenic H5N1 arrive in the U.S., it does not signal an influenza pandemic. Nonetheless, the U.S. Department of Health and Human Services has been preparing for pandemic influenza for several years. Ongoing preparations include the following:
Working with the World Health Organization and with other nations to help detect human cases of bird flu and contain a flu pandemic if one begins.

Supporting the manufacturing and testing of influenza vaccines, including finding more reliable and quicker ways to make large quantities of vaccines.

Developing a national stockpile of anti-viral drugs to help treat and control the spread of disease.

Supporting the efforts of federal, state, tribal and local health agencies to prepare for and respond to pandemic influenza.

Working with federal agencies to prepare and to encourage communities, businesses and organizations to plan for pandemic influenza.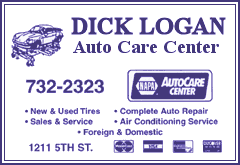 Each individual and family should know both the magnitude of what can happen during a pandemic outbreak and what actions can be taken to help lessen the impact of an influenza pandemic on themselves and their community.
To plan for a pandemic:
Store a supply of water and food. During a pandemic, if you cannot get to a store or if stores are out of supplies, it will be important for you to have extra supplies on hand. This can be useful in other types of emergencies, such as power outages and disasters.

Have any nonprescription drugs and other health supplies on hand, including pain relievers, stomach remedies, cough and cold medicines, fluids with electrolytes, and vitamins.

Talk with family members and loved ones about how they would be cared for if they got sick or what will be needed to care for them in your home.

Volunteer with local groups to prepare and assist with emergency response.

Get involved in your community as it works to prepare for an influenza pandemic.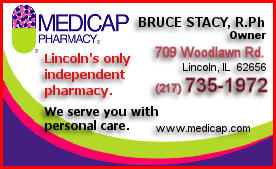 To limit the spread of germs and prevent infection:
Teach your children to wash hands frequently with soap and water, and model the correct behavior.

Teach your children to cover coughs and sneezes with tissues, and be sure to model that behavior.

Teach your children to stay away from others as much as possible if they are sick. Stay home from work and school if sick.
Knowing the facts is the best preparation. Identify sources you can count on for reliable information. If a pandemic occurs, having accurate and reliable information will be critical.
Reliable, accurate and timely information is available at www.pandemicflu.gov.

Another source for information on pandemic influenza is the Centers for Disease Control and Prevention toll-free line at 1 (800) CDC-INFO [1 (800) 232-4636]. This line is available in English and Spanish, 24 hours a day, seven days a week. The TTY number is 1 (888) 232-6348. Questions can be e-mailed to cdcinfo@cdc.gov.

Look for information on local and state government Web pages. Links are available to each state department of public health at www.pandemicflu.gov/plan/tab2.html.

Listen to local and national radio, watch news reports on television, and read your newspaper and other sources of printed and Web-based information.

Talk to your local health care providers and public health officials.
[U.S. Department of Agriculture news release]