The Illinois Association of Public Health Administrators, which represents about 84 certified local health departments in Illinois, including Logan County's, is asking the state to increase the allocation in the fiscal 2007 budget's Local Health Protection Grant line item by $10 million. The line item currently includes a $14 million allocation.

Officials say that funding for this line item has not increased in six or seven years, even though the cost of providing health services has increased dramatically. A news release from the Illinois Association of Public Health Administrators states that the governor has introduced more than $250 million in new programs in his proposed 2007 budget but has "neglected" current underfunded programs that provide basic health services.

Alice Foss, governmental affairs director for the association, said the group thought that the governor might include increases for these services when he listed health care as one of the top priorities of his administration. She said that when this did not occur, the association decided it was time to put pressure on state officials to increase the funding level. "That grant line has been stagnant for a number of years," Foss said. "Over time, it's grown to become almost an unfunded mandate."

According to Greg Chance, president of the association, the current funding level covers only about 33 percent of the expenses for providing mandated services such as restaurant inspections, childhood immunizations and infectious disease investigations. Furthermore, the funding restrictions could affect how local health departments respond to natural disasters, bioterrorism, disease outbreaks or other emergencies, officials say.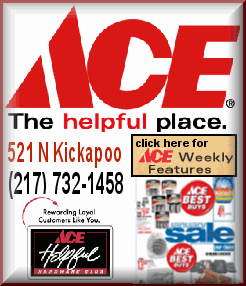 For example, the Logan County Health Department receives about $56,287 annually from this budget line item. However, the cost of providing services in fiscal 2005 was about $272,163, according to Mark Hilliard, county health administrator
Because of this funding disparity, the health department has had to increase fees for certain services or use funding from the health department's general fund to cover expenses. Also, in some cases, the department has had to limit the number of immunization clinics or restaurant inspections it can conduct annually, Hilliard said. "We've been cut back and cut back," Hilliard said. "It gets quite difficult when there are new programs implemented, and they're not supporting existing ones."
Hilliard suggests that the requested $10 million could come from state tobacco settlement revenue. But regardless of the source, the money is desperately needed by local health departments to provide essential public services, he said. "It's not just a county problem, it's a state problem as well," Hilliard added.
[Logan County Health Department news release]