Confessions of an 'American Idol' junkie
By Debbie Thurman

Send a link to a friend
[MARCH 25, 2006] OK, I admit it. After avoiding the show for its first four seasons, I finally have become a fan of "American Idol." That apparently means I share a kinship with some 35 million or more other viewers. I even voted for the first time this week.
It's all my daughter's fault. Nobody in my household had been bitten by the "Idol" bug until this year. Reality -- or rather unreality -- shows generally leave much to be desired, and we had unfairly placed "American Idol" in that inglorious category.

One evening I walked past the TV on my way to the laundry room. My college-aged daughter was watching what I always had presumed to be the Randy, Paula and Simon show (just what does Paula sip in that red Coke cup of hers anyway?). I stood there for a few moments, laundry basket under my arm, and before I knew it, I had been hooked. Hey, these are real people. And some of them are downright cute.

Who could not love 16-year-old Kevin Covais, aka "Chicken Little"? I voted for him, but alas, it wasn't enough to keep Americas' newest teen sex symbol from being given the boot. Sorry, Kevin. And there's Ace Young. Oh, those eyes! I imagine "cousin" Johnny Cash (my grandmother was a Cash, and everyone in these parts with any connection to that name claims kin) is still smiling up in heaven over Chris Daughtry's edgy, raspy rendition of "I Walk the Line." Mandisa has become America's large-girl sex symbol, even performing (did you catch those electric hips?) barefoot one night. And where else could we hear someone as freshly naïve and as "country as turnip greens" -- Kellie Pickler -- ask on live TV, "What's 'ballsy'?" Simon, you devil, you. Don't you dare corrupt that girl.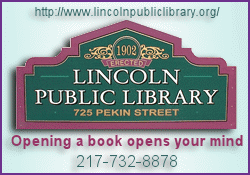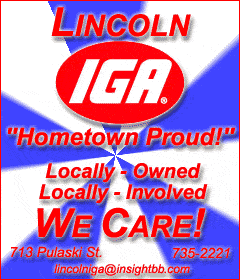 Yep, "American Idol" has it all. While some folks may watch to see what kind of "sibling rivalry" will erupt between Paula Abdul and Simon Cowell or take great delight in booing and hissing Simon's reality-check criticisms, it's the performers who make it worth watching. In every one of us is a bit of them, daydreaming about a shot at fame, or at least hoping to improve our shower crooning.
Of course, it doesn't hurt ratings to occasionally have the likes of Stevie Wonder or Barry Manilow make a live television appearance. Stevie, by the way, was shown up by the amateurs. You've got to acknowledge the overwhelming magnetism of these fresh stars-in-the-making when Barry flies in to the show set from Vegas at his own expense just to make sure the band is ready for the night when his proteges will do their thing, following his personal coaching session. And the Manilow touch was magic. Virtually every contestant stepped up and gave a show-stopping performance of '50s tunes, arranged by the star whose album of songs from that romantic era debuted at the top of the pop charts.
Maybe there is something special and fresh about this season's crop of "Idol" wannabes. Or maybe the show is truly plucking a chord within our hearts. Whatever it is, I plan to stick around and be an armchair midwife for the birth of America's newest singing star. This G-rated show has captivated me. Fox, despite some of its other weaknesses, has hit a home run with "American Idol."
[Debbie Thurman]
Debbie Thurman is a freelance writer and author from central Virginia.