New reality show to premiere in Lincoln tonight

Send a link to a friend
[MARCH 29, 2006] Tonight (Wednesday) a new "reality" show will premiere on the campus of Lincoln Christian College and Seminary. "Reality Trip," a unique, Christian approach to reality TV, is a production of WorldViewEyes, a grant-funded program administered through LCCS.
The show was filmed last June with a cast of six and a production crew of 14. They were "searching for truth on the open road." The cast, while professing Christians, had different backgrounds and perspectives. They were forced to engage a variety of physical, emotional and spiritual challenges -- trying to determine whether their Christian faith can handle the realities of life. For nearly a month, the cast traveled by RV to six Midwestern states. They encountered such things as atheists who are former Christians, Bible-believing gays and lesbians, wiccans, Christians who built a city for God, the Amish, realities of death at a morgue, mega church and hip-hop worship services, Christian "rockers," Christian vegetarians, a "pink nun" moralist, and people with significant disabilities. They were pushed and prodded and not allowed to live in a "spiritual bubble" or give simplistic answers to tough questions.

The experiences the cast members had on the road allowed them to connect with the big questions in life, such as to how we live our lives and how we see the world, Todd Henry said. Cast members will be seated on stage and watching the footage for the first time. After the showing there will be a question-and-answer period between the cast and audience.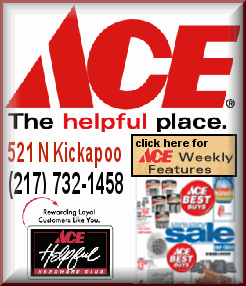 One of the show's co-hosts is Chris Graebe, a veteran reality show star of MTV's "Road Rules: South Pacific" and "Battle of the Sexes II." After being selected as an MTV reality show cast member, Graebe became a Christian and now brings his unique experiences to this Christian approach to reality shows.
The evening will include a preliminary screening of material from the first two (of the projected 16) episodes, interaction with the cast, refreshments and a follow-up concert by Run Kid Run. Tickets are $5 and should be purchased in advance.
This is a red-carpet event with many cast and crew members returning to campus. The 7 p.m. premiere will be in the Earl C Hargrove chapel.
Fifteen episodes will be completed by next summer. They are designed for purchase for high school and college ministries. There has been some interest from television and cable channels interested in possible syndication, Henry said.
For more information, contact Rich Knopp or Todd Henry, (217) 732-3168, or visit www.realitytrip.org.