Coroner's inquest reviews snowy Route 121 three-vehicle crash that left two dead

Send a link to a friend
[MARCH 29, 2006] Inquests into two deaths that resulted from a two-truck, one-car accident on Route 121 were conducted Monday at the Logan County Safety Complex. The victims were the driver of the car, John McWhirter, 53, of Decatur and Ron Creighton, 43, of Rochester, the driver of the coal truck that followed the car.
On Feb. 13 at approximately 1:49 p.m. Franchie L. Ellis, 49, of St. Louis, Mo., was traveling northbound on Route 121, driving an empty white 2004 Freightliner with box trailer for J.B. Hunt Transport. He was about four blocks south of County Road 1200 North (Chestervale Road), heading toward Lincoln.

McWhirter, driving a 2005 Toyota Avalon, and Creighton, driving 2004 Western Star truck-tractor pulling a dump trailer loaded with coal, were heading south.

How it all started

According to Illinois State Police accident reconstructionist Rick Price, Ellis lost control of his truck and it began jackknifing. It first struck the McWhirter car about 16 inches beyond the front bumper and continued to sideswipe the vehicle increasingly the entire length of the Toyota.

The McWhirter vehicle landed in the west ditch after the impact from the truck.

Ellis

' truck continued its sideward movement, crossing the highway in front of a fully loaded coal truck driven by Creighton. Ellis' cab was nearly off the west side of the road when Creighton, who could not avoid the truck, collided head-on with the trailer portion of Ellis' truck.

Ellis

' trailer detached and reversed its movement backward with the impact from Creighton's truck. Creighton's cab was entangled with the hook-up area in back of Ellis' cab and tipped face downward.

Trooper Price said that evidence he collected indicated that all contact between vehicles occurred in the southbound lane.

Weather conditions a defining factor

A significant snow that had previously fallen was blowing across the road at this site. There were numerous patchy areas of snow covering the highway between Mount Pulaski and Lincoln, and drifting had begun in some areas.

Price said that there was about 1 inch snow over the entire two-tenths mile, with possible ice beneath where the incident occurred. Winds had picked up and were 10 to 12 mph, gusting to 24 mph.

According to the National Weather Service, temperatures were 33 to 34 degrees, just at the point that the pavement could have warmed enough to cause melting and rapid refreezing, coroner Bob Thomas said.

Trucks equipped with recording devices

Price said that the electronic recording devices were recovered from both the trucks. Ellis' recorder indicated that he was traveling at 61.5 mph one minute before the crash. No brakes were applied. His indicated speed had dropped to 54 mph seven seconds before the crash, but that may not be an accurate reflection of the true speed, as the truck was already jackknifed and the wheels would not have been moving, Price said.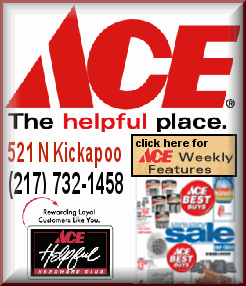 Creighton's recorder showed that he hadn't exceeded 39 mph; his speed varied, usually slower; and he even dropped to near zero once in the minutes before the impact. It is not known why, but it is speculated that he was keeping clear of the car ahead of him. Eleven seconds before impact he was traveling at 10 mph and braking. The record showed him slowing 6, 5, 4, 3 mph at impact, Price said.
After the incident
McWhirter was taken to Abraham Lincoln Hospital by ambulance. En route, paramedics employed life-saving measures that were continued at the emergency room.
His wife, Sandra, who was a passenger, was taken there also. She had superficial injuries. Both had been wearing seat belts.
Dr. E. Redding pronounced John McWhirter dead at 2:45 p.m.
Deputy coroner Warren Rogers examined McWhirter. Rogers said that the autopsy results were consistent with what he witnessed. McWhirter had skull and rib fractures, and a laceration in the rib area.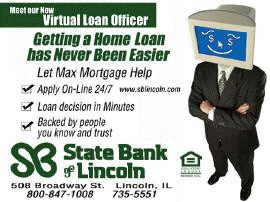 Toxicology results indicated no alcohol or drugs in McWhirter's system other than an angina medication, cardiazem.

The coroner pronounced Creighton dead at the scene.

Inquest decisions of the jury

The inquest jury of six men and women agreed that McWhirter's death was the result of blunt-force injury to the head due to a motor vehicle incident. They also determined that his death was accidental.

Creighton's death was ruled accidental but avoidable.

Charges pending

Ellis, the driver of the truck that jackknifed, was also treated and released at ALMH. While there he was tested for drugs, and it came back positive for cocaine.

The Logan County states attorney

's office is handling the investigation. Price said he anticipates that charges will be filed against Ellis.

Ellis had been driving for J.B. Hunt one month. He was on a drive going from St. Louis to Decatur. It was unknown why he was driving in the opposite direction of his destination.

Previous related article