Gov. Blagojevich announces Sangamon County approved for federal disaster assistance for people, businesses and governments affected by March 12 tornadoes

Send a link to a friend
Federal declaration also includes assistance for affected governments in Greene, Logan, Morgan and Scott counties
[MARCH 29, 2006] SPRINGFIELD -- Gov. Rod R. Blagojevich has announced that the federal government approved his request for federal assistance for people, businesses and governmental bodies in Sangamon County affected by tornadoes that struck the area March 12. The federal disaster declaration also includes assistance for local governments in Greene, Logan, Morgan and Scott counties.
"People in Sangamon County are still picking up the pieces left by tornadoes that struck the area earlier this month," Blagojevich said. "We appreciate this disaster declaration because it will open doors for grants and loans for the people, businesses and governments that suffered losses from these storms. And while we're pleased that assistance to local governments in four other counties also was approved, we will continue to work with FEMA to try to get assistance for people in those areas who are struggling to recover."

On March 17, Blagojevich sent a letter to President Bush requesting the federal disaster declaration for Greene, Logan, Morgan, Sangamon, Scott and Randolph counties. The letter outlined the extent of damage to homes, businesses and governmental buildings in the six-county area, as well as extraordinary expenses incurred by local and state government for storm response and recovery efforts.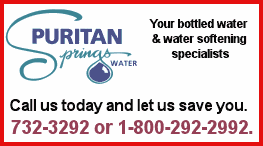 More than 60 homes were destroyed in the six counties, including 40 in Sangamon County. Nearly 130 homes in those areas received major damage, meaning repairs are needed before residents can return to their homes. Another 840 homes received minor damage from the storms. In addition, 80 businesses suffered major damage and another 160 received minor damage.
Estimated storm-related costs to state and local government total more than $37 million in debris removal, emergency protective measures and damage to infrastructure, buildings, equipment and utilities.
The federal disaster declaration enables residents and business owners in Sangamon County whose homes or businesses were damaged or destroyed to apply for federal assistance programs. The Federal Emergency Management Agency, which administers the assistance program, will open a toll-free telephone line Thursday for victims to apply for assistance. The toll-free numbers, (800) 621-FEMA [3362] or TTY 1 (800) 462-7585 for hearing- and speech-impaired, will operate from 8 a.m. to 6 p.m. local time seven days a week until further notice. Registration can also be done online at www.fema.gov.
Assistance can include cash grants to help with temporary housing, home repairs and replacement, medical, dental, and other disaster-related costs. Home and business owners may also qualify for low-interest loans through the U.S. Small Business Administration.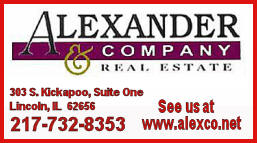 Local and state governments in the five approved counties can apply for financial assistance to defray costs associated with response and recovery to the disaster, including emergency work, debris removal from public roads, and repair or replacement of infrastructure. The federal assistance will cover 75 percent of eligible costs.
Following a March 13 tour of devastation in Springfield, Blagojevich declared seven counties state disaster areas and pledged state resources to assist affected communities with recovery efforts. State assistance to date has included the following:
More than 1,100 inmates from the Department of Corrections assisting with debris removal.

Fifty-two trucks, eight loaders, four track hoes, four backhoes, two tub grinders, two light platforms, six generators, one air-curtain burner and one bulldozer from the Department of Transportation to assist with debris removal and disposition.

Department of Human Services caseworkers have processed approximately 2,000 cases to help storm victims restore food stamp money to Link cards, for people who lost food they had previously purchased. The department is also helping connect people to all community services.

A Department of Human Services line, (800) 568-0446, has fielded questions from more than 300 people since it was established Monday afternoon.

The Illinois State Police have provided security assistance.

The Illinois Department of Public Health arranged for porta-potties to accommodate large numbers of weekend volunteers in Springfield.

The Illinois Emergency Management Agency operated the State Emergency Operations Center throughout the week to direct state resources to communities requesting assistance. Staff from the agency also sent liaisons to local emergency operations centers to coordinate assistance requests.
[News release from the governor's office]
Related LDN article