14 individuals named as IESA Scholar Attitude Award winners

Send a link to a friend
[MARCH 30, 2006] BLOOMINGTON -- The Illinois Elementary School Association is pleased to announce the winners of the 2006 Scholar Attitude Award. Fourteen students from across the state who attend IESA member schools were selected by a panel of judges and will be honored with a luncheon on April 21, beginning at 11 a.m., at the Chateau Hotel and Conference Center in Bloomington.
The 14 award-winners, two guests of each and the school principal will be guests of the IESA at the luncheon. All award-winners will receive a plaque, an award medallion and a $100 savings bond. Stephen Bargatze of the Tennessee Secondary School Athletic Association will be the guest speaker.

To be eligible, students from IESA member schools must be of eighth-grade status, have a minimum grade-point average of 3.5 on a 4.0 scale, must have participated in at least one IESA activity during each year of their two-year junior high career, and must demonstrate outstanding citizenship during their junior high tenure. In addition, each student is required to submit a typed essay titled "The Value of Sportsmanship."

Only one student from each IESA member school was eligible for consideration. One student from each of the 14 geographic membership divisions of the IESA board of directors was selected. Nearly 100 applications were received.

"The students selected for our eighth annual Scholar Attitude Award represent the finest junior high school students in the state of Illinois," said Steve Endsley, IESA executive director. "The tradition of naming a Scholar Attitude Award started in 1999, and that first group of students selected set the expectation bar at a high level. This year's class has met the challenge and has demonstrated their abilities in the classroom, on the playing fields and in their communities. It is refreshing to see that the youth of Illinois are preparing for their high school careers and beyond. Our judges had a difficult time selecting only 14 students. These students will be the leaders of tomorrow."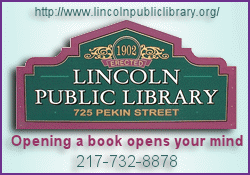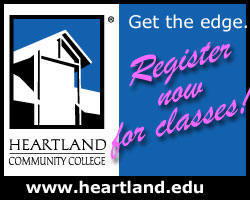 Named as Scholar Attitude Award winners for 2006:
Division A: Aylla Lashaway-Mueller, Palatine Quest

Division B: Austin LeClere, Forreston

Division C: Matthew Niendorf, Frankfort Summit Hill

Division D: Carly Kaminke, Streator Woodland

Division E: Heath Moore, Brimfield

Division F: Josiah Moore, Camp Point Central

Division G: William Ward, Normal Chiddix

Division H: Ali Sermak, Danville Oakwood

Division I: Abby Olson, West Lincoln-Broadwell

Division J: Jacob Kirk, Morton Junior High School

Division K: Katherine Althoff, Taylorville VisionWay

Division L: Madelyn Fetter, Springfield Grant

Division M: Lance Niebrugge, Teutopolis

Division N: Brendan Kimble, Jerseyville St. Francis-Holy Ghost
[IESA news release]