"We know terrorists are thinking of new and more destructive ways to hurt us -- and utilities and transportation systems could be prime targets," Blagojevich said. "That's why it makes sense for all of our public utilities to have strong, effective security systems in place and to test them at least once a year. And as one of the country's major commercial and transportation hubs, we also need to do whatever it takes to protect our rail systems."

House Bill 4419 was sponsored by Sen. William Haine, D-Alton, and Rep. John D'Amico, D-Chicago. It requires all public utilities, instead of just electric utilities, to establish a security policy that includes on-site safeguards to restrict physical or electronic access to critical infrastructure and computerized systems. It also requires utilities to conduct at least one security exercise each year to test their plans.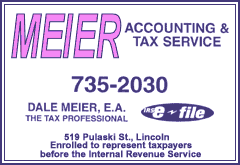 "This bill will help our citizens feel more secure when it comes to the utility infrastructure in our state," Haine said. "Keeping our water, electric and gas utilities safe from anyone who would want to do us harm is a good step to take, especially in the times we live in."
"This is a good bill that creates one more layer of safety to protect the citizens of Illinois, and I'm very happy that the governor is signing it," D'Amico said.
Senate Bill 2489, sponsored by Sen. George Shadid, D-Pekin, and Rep. Bill Black, R-Danville, authorizes railroad terminal owners to install and operate commercially built electric fencing around terminals in order to improve homeland security of vital infrastructure.
"Keeping our railroad terminals safe from those who would want to do us harm is vital in these times," Shadid said. "Along with keeping other infrastructures secure, this bill will help everyone feel safer in the long run."
"We need to make sure that safety and security is enhanced at our railroad freight terminals and that these improvements are paid for by the railroads and not Illinois taxpayers," Black said.
Both bills are effective immediately and build upon the state's ongoing homeland security and preparedness efforts.
In 2004, Illinois retained the nation's highest rating, green, from the Centers for Disease Control and Prevention to manage the Strategic National Stockpile during an act of bioterrorism or other mass casualty event. Illinois is one of only six states to achieve this preparedness rating.

In March 2004, the governor implemented the Illinois-National Electronic Disease Surveillance System, a secure, Web-based system for hospitals, doctors and other health care providers to electronically report infectious diseases. The system allows medical professionals and public health officials to effectively respond to public health emergencies immediately. The Illinois system is part of a nationwide system linking state and local public health departments with the Centers for Disease Control and Prevention.

In March 2004, the administration launched a Web-based version of the hospital bypass system, providing the state with up-to-the-minute information from more than 200 hospitals in Illinois on the availability of beds and other critical health care services necessary to guide the response to an act of terrorism or other public health emergencies.

Under the Blagojevich administration, the Illinois Medical Emergency Response Team has expanded to 12 teams and 900 participants. IMERT responds and assists with emergency medical treatment of mass casualty incidents when activated by the director of public health. Each team consists of a physician, nurse, paramedic and an EMT, who volunteer their time. The state continues to recruit more volunteers to participate in this effort.

The Cities Readiness Initiative is a partnership with Chicago, St. Louis and neighboring states, which focuses on conducting readiness exercises between large metropolitan areas and states and how the different entities can work together on preparedness.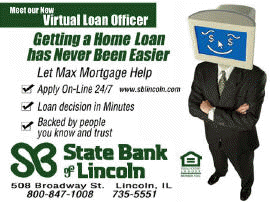 The state created the Illinois Public Health Mutual Aid System last year to strengthen the preparedness of the public health system in Illinois. Blagojevich called on all the local health departments throughout the state to sign on to the project, which provides for the sharing of resources in the event of a bioterrorist attack or other emergency. All 95 local health departments in the state heeded the governor's call to action and signed on to participate in the system. The pact provides personnel, equipment and supplies assistance to a stricken area by local health departments.

The chem-pack project is an initiative geared toward raising preparedness efforts related to responding to chemical or nerve agent terrorist attacks. Illinois distributed the chem-packs last fall to hospitals around the state to protect against a nerve agent attack. The packs contain medicine to treat nerve agent exposure.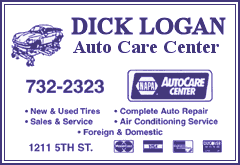 The State Weapons of Mass Destruction Team is a multiagency effort including the Illinois State Police, Secretary of State Police, Illinois Department of Public Health, Illinois Environmental Protection Agency and Illinois Emergency Management Agency. The team is trained to respond to a biological, chemical or radiological agent attack. Specially trained individuals determine what type of agent has been used and how to respond.
Last September, Blagojevich called for a major test of the state's preparedness following Hurricane Katrina, when emergency response in the Gulf Coast was overwhelmed by the nation's largest natural disaster in history.
To test Illinois' emergency preparedness and ability to respond to an influenza pandemic and terrorist attack involving weapons of mass destruction, a large-scale, three-day exercise will begin on Tuesday. Please note: This is an exercise only, designed to improve emergency planning and preparedness.
The exercise will focus on key emergency responder coordination, critical decisions and the integration of state and local assets during a public health emergency and simultaneous terrorist incident. It will also validate preparedness efforts since the state's participation in the May 2003 national Top Officials 2 exercise, known as TOPOFF 2. There have been three national TOPOFF exercises, which are designed to train top officials and first responders from the federal, state and local levels. The exercises also aim to develop a coordinated national and international response to terrorist attacks involving weapons of mass destruction.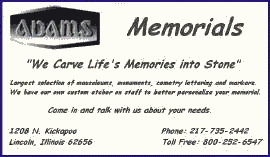 Illinois' exercise will begin Tuesday afternoon and conclude Thursday afternoon. Between 1,500 and 2,000 people are participating in the exercise, including the State Weapons of Mass Destruction Team, the Mutual Aid Box Alarm System, the Illinois Law Enforcement Alarm System, the city of Chicago and Cook County, the Illinois Medical Emergency Response Team, the Civil Support Team, the American Red Cross, and several Community Emergency Response Teams.
State agencies involved in the exercise are the Illinois Emergency Management Agency; the Illinois departments of Transportation, Corrections, Public Health, Agriculture, Central Management Services and Natural Resources; Illinois State Police; Illinois National Guard; Illinois Commerce Commission; Office of the State Fire Marshal; Illinois Environmental Protection Agency; and the Secretary of State Police. Representatives from these agencies and the American Red Cross will coordinate response efforts through the State Emergency Operations Center in Springfield. The operations center will coordinate with the city of Chicago and Cook County on response to the health crisis portion of the exercise, which will be centered in that region.
The U.S. Department of Homeland Security is assisting in the development and evaluation of the exercise and is providing approximately $750,000 to fund the exercise.
[News release from the governor's office]