"None of our senior citizens or disabled residents should end up paying more for their medications than they did before the federal Medicare prescription program took effect," Gov. Rod R. Blagojevich said. "That's why we created Illinois Cares Rx. And now it's even easier to sign up. People who have access to the Internet can now go to www.state.il.us/aging to enroll. Thousands have already joined, but for those who haven't yet, I encourage you to do so before the federal government's May 15 deadline."

The governor and the Department on Aging decided to make the applications available online to make it easier and quicker to apply for benefits and to accommodate the increasing number of older people using the World Wide Web. Several recent studies show that seniors are the fastest growing population of Internet users. In fact, right here in Illinois, more than 341,257 older people filed their taxes online with the state Department of Revenue this year.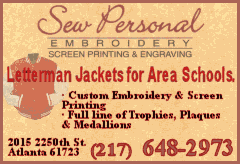 Since the department began taking online applications for existing program enrollees in February, more than 81,000 people have taken advantage of the Internet to file their Illinois Cares Rx applications and Circuit Breaker claims, compared with 75,282 filed online in all of 2005.
Before logging on, Johnson suggests having the following information available, in order to make the process a little smoother: Social Security number, amount of property taxes paid in 2005, amount of rent paid in 2005 and a copy of 2005 tax returns.
Illinois Cares Rx provides a safety net for seniors and people with disabilities when out-of-pocket costs for prescription drugs go up under the federal program. The new "wraparound coverage" provided to Illinois seniors and people with disabilities through Illinois Cares Rx will help cover the increased costs of the Medicare program, including premium costs, co-insurance, coverage in the "doughnut" and the deductible.
The remaining portion of the Circuit Breaker program offers grants for tax relief and a $54 discount on license plates for Illinois residents age 65 and older and those who are disabled. In fiscal 2005, the Department on Aging distributed 269,388 tax grants statewide, and it is projected that 274,156 will be given by the end of the current fiscal year, June 30.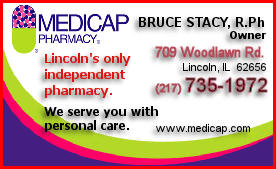 The income eligibility levels for Illinois Cares Rx and the Circuit Breaker program are as follows:
Total income must be less than $21,218 for a single person.

Total income must be less than $28,480 for a couple.

Total income must be less than $35,740 for a family of three.
"Besides the application, other important program information is also available on the department's website, including qualification guidelines, frequently asked questions and grant status," Johnson added.
For those who don't have a computer at home, Johnson suggests visiting a local senior center, public library, community center, Area Agency on Aging or Senior Health Assistance Program site to access the Web-based application. For more information or assistance, please call the Illinois Department on Aging's Senior HelpLine at 1 (800) 252-8966 or 1 (800) 506-1998 or visit www.state.il.us/aging.
Since the beginning of his administration, Blagojevich has implemented several programs designed to help Illinois' older people. Through executive or legislative action the governor has:
Implemented several beneficial prescription drug programs: Illinois Cares Rx, I-SaveRx and Illinois Rx Buying Club.

Reduced the Illinois Rx Buying Club enrollment fee by more than fifty percent to $10.

Created a new, 24-hour Elder Abuse Hotline.

Increased criminal charges and penalties for battering a person age 60 or over.

Created the Missing and Endangered Senior Alert System.

Extended the operating hours of the Senior HelpLine to assist more seniors and their families with Medicare inquiries and sign-up.

Increased funding for the Grandparents Raising Grandchildren program.

Designated each November of every year as Alzheimer's Awareness Month.

Increased the homemaker hourly rate to ensure more older people are able to remain independent.

Required the Department on Aging to assist current nursing home residents who wish to relocate safely back to community settings.
[Illinois Cares Rx news release]