"Last month we celebrated a milestone in Illinois -- the third consecutive year Illinois mines have been fatality-free," Blagojevich said. "This is due in large part to strong safety standards for mine operations, but there's more we can do. The legislation that passed today provides for even stricter standards and will help Illinois remain a leader in mine safety. I'm proud of the work we've done with the General Assembly on this bill, and I look forward to signing it into law."

Illinois' coal and aggregate mines have been fatality-free since April 2003, marking the first time in state history Illinois has gone three consecutive years without a fatality. [Related article]

"The recent disasters in coal mines have served as a wake-up call to update the safety standards in our mines," said Rep. Dan Reitz, D-Sparta. "With these changes, it is my hope that if there is an accident at one of our mines, we will be prepared to respond, and our miners will have the tools they need to survive."

"It is imperative that we do everything in our power to ensure the safety of Illinois miners," said Sen. Deanna Demuzio, D-Carlinville. "This legislation provides common-sense actions, such as requiring lifelines in our mines to make sure that miners can find their way to the surface even if their vision is impaired from an accident. We should do all that we can to ensure that all of Illinois' miners return home to their families each night."

"With this new law, Illinois will double its efforts to protect those who make their living going underground to mine coal," said Sen. Gary Forby, D-Benton. "Updating mine rescue stations, like the ones in Benton and Harrisburg, using transponders to locate trapped miners and ensuring there are extra supplies of oxygen available in case of an emergency will give our miners a better chance at surviving an accident. This new law and the safeguards that it brings will go a long way in making sure that our coal miners leave their job safe and secure at the end of the day."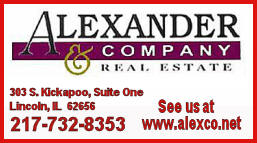 Senate Bill 929 includes:

SCSRs are designed to supply an individual with one hour of oxygen for use in an emergency situation and are currently required by federal regulation to be available to miners. While SCSRs can provide some protection, more than an hour of travel is required to reach the surface of many of Illinois' mines. Therefore, every miner will be required to wear an SCSR while underground, and companies will be required to place caches of SCSRs throughout the mine for use during a longer escape.

Emergency communication and tracking system:

The new legislation requires the installation of a wireless communication device capable of receiving emergency communications from the surface to any location throughout a mine. Mine operators will be required to install in or around the mine any and all equipment necessary to transmit emergency communications. In addition, a tracking system providing real-time monitoring of the physical location of each person underground will be required. Operators must install the wireless tracking equipment necessary for such monitoring and provide every miner with a tracking device to be worn while underground.

Mine Technology Task Force:

In order to ensure that the best available mine safety technologies are in use underground, the legislation calls for the formation of a task force consisting of representatives of the United Mine Workers of America, coal operators, academia and the communications industry. The task force will review the existing technologies and submit its findings to the State Mining Board. The mine safety technologies must be provided in each underground mine once this equipment is approved by the federal Mine Safety and Health Administration and is commercially available.

Mine rescue stations:

Illinois currently operates mine rescue stations in Springfield, Benton, Harrisburg and Sparta. However, only two of those stations are certified by the Mine Safety and Health Administration. Additionally, the state has agreements with all the underground mines to provide personnel to staff the stations, but there are no stipulations on how many people each company must provide. The new legislation mandates reasonable participation in mine rescue teams by coal companies and requires certification of all mine rescue stations.

Lifelines and tag lines:

State law already requires that each mine have two different ways of exiting a mine in the event of an emergency, each marked with reflectors. However, these reflectors can be impossible to locate in the event of a fire. To ensure that all miners can escape quickly, this provision requires lifelines along the escape routes. The lifelines will be required to have cones indicating the direction to the surface. This will allow miners to hold the lifeline and find their way to the surface, avoiding any disorientation due to impaired visibility. The legislation also requires tag lines, which miners will be required to use in the event of an emergency. The tag lines connect a group of miners, preventing individual miners from becoming lost.

Return entry to aid in egress:

In addition to the two escape routes mandated by state law, every mine has a third passageway that is used as a return. The new legislation requires that the return entry be marked with reflectors or other signage to give a clear indication of an alternative path to the surface in the event the mandated ways of escape are blocked.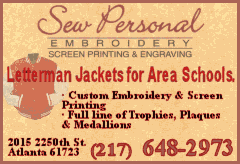 Transportation of workers:

While mine operators must maintain a vehicle suitable to transport sick or injured workers, transportation is not mandated in any other circumstance. Therefore, an entire unit or group of miners could be left without mechanical transportation for a distance of many miles underground. In most instances, this distance would far exceed a miner's ability to walk out of a mine while using an SCSR. In order to remedy this situation, the legislation mandates that mechanical transportation be available on each working section of a mine and that this transportation be of adequate size to transport all miners working in that section to the surface.

Independent contractor supervisor:

Illinois mining operations routinely use contractors for specialized projects or to assist the regular work force. Unlike the mining work force, contractors are not certified by the state and may not have received adequate training. This legislation requires mine operators to have at least one certified independent contractor supervisor to oversee independent contractors or their employees.

General surface supervisor:

The new legislation amends the Coal Mining Act to require that individuals who supervise underground mine surface facilities, coal preparation plants and independent contractors engaged in the construction, demolition or dismantling of facilities obtain competency certification from the Office of Mines and Minerals.

Methane extraction:

In order to ensure the safety of miners, the legislation prohibits methane extraction from sealed areas of active mines, as well as from abandoned mines that are attached to active workings, unless specific safety measures are in place.

Rescue chambers:

The new legislation requires the construction of a rescue chamber in underground mines to protect miners against potential hazards in case of an emergency. The chamber is to be equipped with first-aid materials, an oxygen-generating device and proper accommodations for people underground awaiting rescue.

Telecommunications center:

In order to ensure a quick and efficient means of disseminating duties and responsibilities to those involved in response to a mining emergency, the legislation permits the Illinois Department of Natural Resources to use the telecommunications center maintained by the Illinois Emergency Management Agency.
"I commend Governor Blagojevich and the General Assembly for making miner safety a top priority," said Joe Angleton, director of the Office of Mines and Minerals. "As a former coal miner, I know the risks these men and women take every day. Since my time underground, safety measures have improved greatly, and this legislation builds upon those measures already in place to ensure additional safety for the miners of this state."
Illinois coal miner safety is the No. 1 priority of the state Office of Mines and Minerals. State law requires that a mine be inspected once a month; however, state mine inspectors often visit mining operations with more frequency to ensure compliance. Routine inspections of coal mines include checking for proper ventilation and for hazardous conditions underground and on the surface of a mine, ensuring roof and rib control procedures are being followed and making sure miners are working safely and properly.
Three new mines are expected to come on line in Illinois in 2006 -- further evidence that the coal industry is making a comeback in Illinois. The industry began to decline in the 1990s, after tougher federal sulfur emission standards were put in place. Since then, advances in clean-coal technology have made it possible to burn Illinois coal and still meet the strictest air-quality standards in the nation.
Illinois now has the most aggressive package of incentives in the nation to spur clean-coal-fueled power plant development and provide other support for the Illinois coal industry. In July 2003, Blagojevich signed a law that added $300 million in revenue bonds to the Coal Revival Program, which provides major tax and financing incentives to large clean-coal-fueled projects.
Since 2003, the state has invested $64.7 million in coal development projects, including the Peabody Energy Electric Prairie State project in Washington County and the Taylorville Energy Center, a coal gasification project in Christian County. Also included is more than $45 million in grants to Illinois coal operators who upgrade their facilities to make their product more competitive, as well as more than $11 million for advanced research through the Illinois Clean Coal Institute.
Blagojevich also has led an effort with the Illinois congressional delegation to tout Illinois' advantages as a site for the U.S. Department of Energy's proposed FutureGen project, which will demonstrate making electric power and hydrogen fuel from coal with near zero harmful emissions. The project site is expected to be chosen within the next year.
In the 1980s, Illinois employed over 18,000 coal miners, producing more than 60 million tons of coal per year. Today, despite a 77 percent reduction in work force, Illinois coal companies still produce 32 million tons of coal annually, with production up nearly 10 percent in the past two years.
Over 50 percent of all electricity used in the United States comes from coal, and Illinois' supply is among the most abundant in the world. "At our current production level, which is more on a tons-per-man basis than ever, we have enough coal in Illinois to meet the energy needs of the entire nation for the next 200 years," Angleton said.
In terms of energy value, Illinois coal has more British thermal units, or Btu, than the oil supplies of Saudi Arabia and Kuwait combined.
[News release from the governor's office]