Illinois House passes legislation for Medicaid providers

Send a link to a friend
Fund transfers will generate $900 million through federal matching funds to immediately reduce payment
[MAY 4, 2006] Sov. Rod R. Blagojevich commended the Illinois House Wednesday for passing legislation requiring state Treasurer Judy Baar Topinka to release hundreds of millions in fund transfers that she has held up over the last year that would pay down bills owed to state Medicaid providers. In total, she's pledged to hold up fund transfers that would generate a total of $900 million. The legislation now goes back to the Senate for final legislative action.
The bill directs her to immediately release $250 million in fund transfers from fiscal 2005 and 2006, which will generate a total of $500 million through federal matching dollars and reduce the payment cycle by 22 days. There is an additional $200 million in fund transfers to be issued for fiscal 2006, but she has indicated she will stop those from moving forward as well. These transfers, combined with those the House has instructed her to now release, will generate a total of $900 million for Medicaid providers to be paid out before the end of the current fiscal year.

"The House did the right thing today for Medicaid providers throughout our state who are providing critical health care services to working families, their children and seniors," Blagojevich said. "Our providers have been waiting far too long for these funds, and to wait a day longer would only place a continued burden on them. The General Assembly has also approved another $200 million in fund transfers for this year's budget, and we urge the treasurer's office to do the right thing by following their will and also make those funds available for doctors, nursing homes and hospitals in Illinois."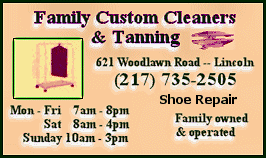 In fiscal 2005 the General Assembly voted nearly unanimously in the House and unanimously in the Senate to approve various fund transfers as a means to help balance the state's budget. The General Assembly also approved such transfers in fiscal 2006. These transfers were used, in part, as revenues to pay down bills owed to Medicaid providers. By holding up these transfers, the treasurer's actions have threatened to throw the state's budget out of balance, while placing an undue burden on Medicaid providers throughout the state.
"I want to thank my colleagues for moving this bill forward, as the treasurer has been holding up these fund transfers for too long and our Medicaid providers are the ones feeling the greatest pain because of it," said Rep. Jay Hoffman of Collinsville. "The release of this state funding will bring in a total of $500 million to ease the burden on Medicaid providers. We shouldn't make our health care providers suffer when the funding is available now."
When a health care provider gives services to a Medicaid beneficiary, that provider bills the Department of Healthcare and Family Services, either electronically or on paper, submitting a claim through the department. The payment cycle begins when the department receives a completed claim, either electronically or in hard copy. After processing, the claims are held until the department has the resources through appropriations and can voucher it for payment by the comptroller. When payment goes out from the comptroller, the payment cycle ends.
"We're extremely happy that the House passed legislation today requesting the release of funding we need to operate on a daily basis," said Steve Brant of Four Fountains Convalescent Center in Belleville. "We serve a critical population in our region, and the release of funding will ease the pressure for us and providers across the state."
$900 million in fund transfers will pay down Medicaid bills
The passage of Senate Bill 14 and remaining fiscal 2006 fund transfers will enable Illinois to pay down $900 million in Medicaid bills.
Senate
Bill 14

Remaining fiscal 2006 fund transfers

Total

Dollars in millions

State funds

$ 250M

$ 200M

$ 450M

Federal match

250M

200M

450M

Total funds for

$ 500M

$ 400M

$ 900M

Medicaid providers
[News release from the governor's office]