First lady's May book selection
Send a link to a friend
'D.W.'s Guide to Perfect Manners'
[MAY 6, 2006] GLENVIEW -- First lady Patricia Blagojevich joined Marc Brown, author of the acclaimed children's book and public television series "Arthur," to announce Brown's new book, "D.W's Guide to Perfect Manners" as the May selection for her Children's Reading Club literacy initiative. On Wednesday, the first lady and Marc Brown read excerpts from his new book and discussed the importance of manners with over 200 students at the Avoca West Elementary School in Glenview.
"I am very excited to announce the May book selection for the Children's Reading Club with the author of the book himself, Marc Brown," said Mrs. Blagojevich. "'D.W.'s Guide to Perfect Manners' is a wonderful book for parents to read with their children so they can learn together how to be polite and courteous of others. Reading is a great way for parents to bond with their children, and I encourage all parents to make time to read with their children as often as possible."

In "D.W.'s Guide to Perfect Manners", D.W., Arthur's little sister, helps young readers learn good manners at home and at school, from the dos and don'ts of eating and etiquette to earning A's for good behavior. D.W. demonstrates cleanliness, orderliness and good manners throughout the story. A self-test is available at the end of the book for the reader to complete.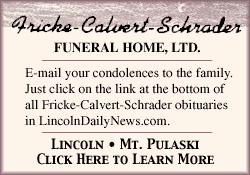 "As we celebrate the 30th anniversary of Arthur, it is an especially great honor to have Patricia Blagojevich select 'D.W.'s Guide to Perfect Manners' as part of the first lady's reading club," said Marc Brown. "I look forward to meeting and talking with the children of Illinois about the importance of being considerate of others."
The Children's Reading Club is a recommended reading list made up of books the first lady and her daughters enjoy at home. The first lady launched this literacy initiative program in February of 2005 and has selected books such as "The Secret Garden," "Charlotte's Web," "Harriet the Spy" and "Maniac Magee" for the recommended list. Each month's book selection is featured on the first lady's website, http://www.illinois.gov/firstlady.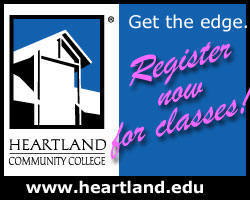 Mrs. Blagojevich began the Children's Reading Club to encourage parents to read with their children and hopes the recommended list will enable parents to find books the whole family can enjoy. The Children's Reading Club applies to all children but specifically targets children between the ages of 7 and 12.
As first lady, Patricia Blagojevich has worked tirelessly to promote initiatives that help Illinois families bring up happy, healthy and successful children. In addition to her work with children's literacy, the first lady spearheaded the Illinois Pediatric Vision Awareness Initiative, the first state-sponsored campaign in the U.S. to specifically target amblyopia, or "lazy eye," in children. She has also brought attention to Healthy Families Illinois, a program that helps prevent child abuse by supporting high-risk parents. In addition, she has promoted the Prevention Development Resource Project, a partnership between the Illinois Department of Children and Family Services and Prevent Child Abuse Illinois, and the governor's landmark All Kids plan, which makes Illinois the only state in the nation to provide affordable, comprehensive health insurance for every uninsured child in the state.
[News release from the governor's office]