"This was a very demanding exercise, and I am pleased that the state proved that we can protect the public under even the most extreme conditions," Blagojevich said. "Our goal for the exercise was to confirm that our response plans work, as well as to identify weaknesses in our plans. So while the exercise scenario concluded yesterday, this is really just the beginning. We're going to take lessons learned from the exercise and work aggressively to improve them so that we will be even better prepared if, or when, a disaster of this magnitude occurs in Illinois."

The exercise started Tuesday afternoon when the state began dealing with a fictitious influenza outbreak in the Chicago area. As state agencies continued their response to the spreading flu on Wednesday morning, simulated terrorist attacks in the Chicago suburban area forced the agencies to respond to those incidents also. While the terrorist scenario wound down Wednesday night with a terrorist takedown mission by the State Weapons of Mass Destruction Team, the scenario Thursday jumped ahead five months so that the state could tackle such issues as distributing vaccines, long-term economic recovery, school closings and other continuing concerns related to the pandemic flu.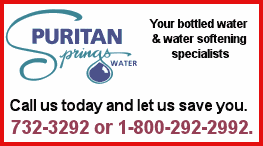 "The scenario allowed us to test the capabilities of nearly all our special response teams, and they all performed superbly," said Col. Jill Morgenthaler, deputy chief of staff to Blagojevich for public safety. "In fact, decisions made by the Unified Area Command in Glenview actually prevented a hostage-taking situation that was part of the scenario. In order to still test the State Weapons of Mass Destruction Team's capabilities, we went ahead and played as though terrorists had taken hostages."
Special response capabilities deployed as part of the exercise included the Illinois Law Enforcement Alarm System, the Mutual Aid Box Alarm System's technical rescue teams and Level A hazmat teams, the Illinois Medical Emergency Response Team, the Civil Support Team, and Citizen Emergency Response Teams.
Immediately following the close of the exercise, state officials gathered for an internal review of the state's performance. Overall, participants felt the exercise was very successful and that the state met its goals. Strengths noted by participants included the role of the State Terrorism Intelligence Center in providing intelligence that helped prevent terrorists from taking hostages, the ability to receive live-action video from the disaster scene via the state's new satellite truck, and technology available in the new State Emergency Operations Center, which opened in October. Areas for improvement include stronger communications between senior policymakers and the State Emergency Operations Center, improved communications between state and local decision-makers, and a review of certain technologies.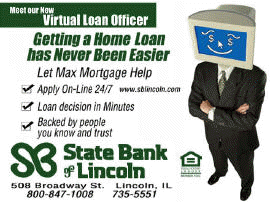 As part of the exercise, the Illinois Department of Public Health activated its Public Health Emergency Operations Center and was able to send numerous recommendations to local health departments, hospitals, long-term care facilities and the public, as well as take certain actions, including these:
Issuing general prevention measures to avoid the flu

Alerting first responders to be aware of infection possibilities

Assessing of hospital resources, such as anti-virals, beds and equipment

Requesting Strategic National Stockpile

Issuing order for hospitals and physicians to use anti-viral only for treatment and post-exposure

Providing guidelines for cleaning and disinfection of environmental surfaces

Issuing infection control recommendations for prevention of transmission of pandemic influenza in health care settings

Issuing Illinois Department of Public Health personal protective equipment and infection control recommendations for hospitals for prevention of pandemic and novel influenza

Providing guidelines for social distancing to reduce risk of pandemic influenza transmission

Unveiling vaccine distribution plan

Issuing postmortem care directives
While a formal evaluation of the exercise by the U.S. Department of Homeland Security won't be received until the end of June, evaluators did provide the state with preliminary comments. Evaluators were pleased that the governor, members of his staff and several agency directors were directly involved in crucial policy decisions. They also noted that representatives from approximately 20 agencies in the State Emergency Operations Center were experts in their fields, obviously well-trained and demonstrated good decision-making abilities. In addition, Illinois' integration of federal agencies into the exercise was commended. An initial recommendation from evaluators was that Illinois employ the same incident action plan format that the federal government is encouraging the entire nation to follow.
[News release from the governor's office]