The River Edge Redevelopment Initiative includes the designation of redevelopment zones that will be eligible to receive tax credits, exemptions and, potentially, new grant funding, upon appropriation, to support cleanup, remediation and redevelopment efforts that will lead to economic revitalization in these areas.

This initiative combines resources across state agencies and will be administered primarily by the Illinois Department of Commerce and Economic Opportunity and the Illinois Environmental Protection Agency. State Sen. James Clayborne, D-East St. Louis, and state Rep. Linda Chapa LaVia, D-Aurora, sponsored Senate Bill 17. With the Senate's concurrence on May 3, the legislation headed to the governor's desk for his signature.

"We are targeting areas of the state that have the greatest need for redevelopment and potential for growth," Blagojevich said. "River communities, like Aurora and East St. Louis, were the original economic engines of Illinois, and there are underutilized and abandoned properties along major waterways prime for redevelopment. This River Edge Redevelopment Initiative will provide municipalities and businesses with the additional resources they need to be able to clean up brownfield sites, which is going to attract more businesses and put more people to work."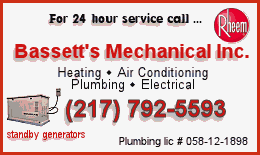 The redevelopment zones would consist of environmentally challenged areas that lie adjacent to a river and have economic development potential, but the costs of redevelopment have made attracting investment extremely difficult. These zones would be structured similarly to the current enterprise zones, and municipalities would apply directly to the state to become a River Edge Redevelopment Zone. Once a zone has been approved, developers and businesses could be eligible for tax exemptions, including sales tax on building materials, an investment and jobs tax credit, and various other deductions. Companies or individuals in the zones could also be eligible for an environmental remediation tax credit for certain cleanup costs.
Municipalities, developers and companies located in these zones could be eligible to receive funding, upon appropriation, to support infrastructure needs for economic revitalization projects, which will ultimately lead to job creation and economic development in a zone. While many of these areas were home to former industrial sites, they are now ideal settings for new residential, office, warehouse and distribution, retail, recreational, hospitality, commercial, and other productive land uses.
"We are always looking for innovative ways to take advantage of all of our assets to continue growing the economy and creating more jobs," said state Sen. James Clayborne, D-East St. Louis. "Governor Blagojevich's River Edge Redevelopment Initiative is exactly the kind of spark needed to turn promise into prosperity by allowing East St. Louis to attract more private investment and economic development opportunities."
"Governor Blagojevich and I are committed to ensuring that our river communities won't sit on the sidelines as important redevelopment projects float past them. This creative pilot program will provide businesses in Aurora the tools they need to spur renewed interest in prime properties that once were and still can be key components of Illinois' economy," said state Rep. Linda Chapa LaVia, D-Aurora.
"We have an opportunity here in Aurora, and across Illinois, to revitalize land that has been languishing for years without providing any economic benefits to our taxpayers," said Aurora Mayor Tom Weisner. "Governor Blagojevich and I understand that by making this kind of important investment, we can open the door to economic development opportunities that have been closed for far too long."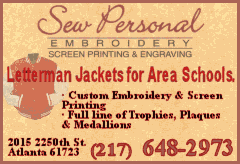 "In Aurora, East St. Louis and across the state, we constantly hear about the need to redevelop old, underutilized and contaminated properties," said Jack Lavin, director of the Department of Commerce and Economic Opportunity. "But developers and businesses generally won't make significant investments in areas that require significant amounts of remediation. The River Edge Redevelopment Initiative will provide vital resources to offset some of these costs so we can bring more opportunities and jobs to these areas. Governor Blagojevich and I want to thank Senator Clayborne, Representative Chapa LaVia and Aurora Mayor Weisner for working so hard with us to make this innovative new pilot program to grow our economy a reality."
Brownfields are abandoned, idled or underused industrial and commercial properties that have actual or perceived contamination and an active potential for redevelopment. Brownfields vary in size, location, age and past use and can include contaminated land varying from a multi-acre closed factory to a vacant gas station. While brownfields were once considered to be only an environmental health issue, they are now fully recognized as areas with the potential to play a vital role in the economic development of a community. In Illinois, there are an estimated 7,000-10,000 brownfield sites in need of remediation.
"As a former mayor of a river community, I know that brownfield sites, especially those with abandoned properties, present significant roadblocks to redevelopment," said Doug Scott, director of the Illinois Environmental Protection Agency. "Municipalities often don't have enough resources to make a site viable for potential economic development projects. This is a new, integrated set of tools that will lead to a renaissance along our riverbanks."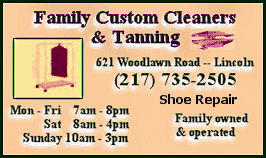 Since Blagojevich took office, the cleanup of contaminated sites has accelerated in Illinois, with thousands of acres at more than 400 sites cleaned up for redevelopment, recreational or natural habitat use. Through the Municipal Brownfield Redevelopment Program, the Illinois EPA has provided the initial funding and customized technical assistance for environmental assessments and cleanups for 120 municipalities, of which 44 are located along rivers. These grants of up to $240,000 each per community have been the catalyst for future redevelopment in such river cities as Aurora, East St. Louis, Alton, Dixon, Freeport, Geneva, Ottawa, Peoria, Rockford, Sterling, Streator and the Quad Cities. The new initiative leverages the investments already made in these river communities.
About Opportunity Returns
The governor's Opportunity Returns regional economic development strategy is the most aggressive, comprehensive approach to creating jobs in Illinois' history. Since a one-size-fits-all approach to economic development just doesn't work, the governor divided the state into 10 regions, each with a regional team that is empowered and expected to rapidly respond to opportunities and challenges.
Opportunity Returns is about tangible, specific actions to make each region more accessible, more marketable, more entrepreneurial and more attractive to businesses. It is about upgrading the skills of the local work force, increasing the access to capital, opening new markets, improving infrastructure, and creating and retaining jobs. Opportunity Returns is about successfully partnering with companies and communities, both large and small, to help all of Illinois reach its economic potential.
[News release]