Zion Lutheran students receive superior ratings at Illinois History Expo

Send a link to a friend
[MAY 9, 2006] SPRINGFIELD -- Nine students from Zion Lutheran School in Lincoln received a superior rating on their projects at the Illinois History Expo in Springfield last week. Eleven projects received an excellent rating and two were rated good.
Earning superior ratings in the state history fair in the exhibit category were Kayla Huskins for "Indian Maiden Statue"; Lauren Stanfield, "Route 66"; Ross Arneaud, "Armbruster Tentmaker"; Aaron Klemm, "Illiopolis Ordnance Plant"; Brandon Miller, "Amish Life"; and Kathryn Opperman, "Changes in Farm Machinery."

PowerPoint presentations that earned a superior rating were by Trevor Arrington for

"Brookfield Zoo"; Bethany Last, "Mississippi River Flood of 1993"; and Emily Sheley, "Jane Addams and the Hull House."

Scott Carnahan received an excellent rating on his dramatic performance portraying explorers Meriwether Lewis and William Clark. Earning excellent on their PowerPoint presentations were Josh Jordan on University of Illinois basketball and Lorenda Kirby on Metropolis and Superman.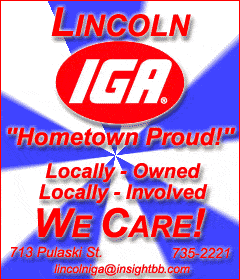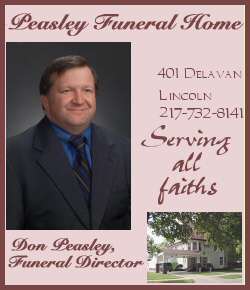 Students earning excellent ratings for their exhibits were Morgan Conrady for her project on Everett Dirksen; Zach Leonard, on U of I basketball; Matt Roos, about the Logan County Courthouse; Lindsey Beccue, about Elkhart Hill; Leah Lockenour, on Ray Bradbury; Kristine Apel, about David Davis; Kallie Hoinacki, on Frank Lloyd Wright; and Jon Mangano, on Lincoln Christian College.
Ethan Wibben earned a good rating for his PowerPoint about the Scully family impact on Illinois, and Bethany Dzekunskas earned a good for her PowerPoint on Chief Illiniwek.
[Zion Lutheran School news release]