Gov. Blagojevich extends health benefits to state employee domestic partners
Merit compensation employees join AFSCME members in receiving health benefits for same-sex domestic partners

Send a link to a friend
[MAY 9, 2006] SPRINGFIELD -- Gov. Rod R. Blagojevich filed an administrative order Monday extending health benefits to same-sex domestic partners of all state employees in the agencies directly within the governor's jurisdiction. Effective July 1, same-sex domestic partners will be afforded the same health benefits as those married employees and their dependants receive. These benefits, to be extended to all state employees serving in agencies under the governor's control, include health insurance, dental and vision coverage.
The order means that merit compensation employees will join members of the American Federation of State, County and Municipal Employees, who will also become eligible for these benefits on July 1. Same-sex domestic partnership health benefits were extended to AFSCME members as part of the four-year contract negotiated between the governor and the union in spring of 2004 and ratified by union members in July of 2004. AFSCME represents approximately 37,000 state government workers.

Paul Campbell, director of Central Management Services, the state agency that oversees health care and benefits for state employees, also sent a letter Monday to each of the state's constitutional officers, to the leaders of the General Assembly, to the heads of the state's retirement systems and to each state university, offering them the option to extend these benefits to domestic partners of same-sex employees who work for them as well. Those choosing to offer these benefits to their employees must notify CMS by Friday in order to opt into the program.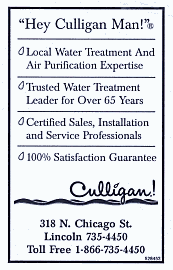 "This is about fairness and equality," Blagojevich said. "I want the people who work for me to have access to good benefits and good health care, and that's what this accomplishes."
"Last year, Governor Blagojevich signed into law landmark legislation protecting Illinoisans from discrimination based on sexual orientation. His action today is another big step forward in the ongoing struggle for equality," said Sen. Carol Ronen, D-Chicago, Senate sponsor of the amendment to the Illinois Human Rights Act.
"Many people have worked for this for many years. I am proud of Governor Blagojevich for making this happen," said Rep. Larry McKeon, D-Chicago, House sponsor of the amendment to the Illinois Human Rights Act.
"Governor Blagojevich has been very clear about his vision to expand access to health care to children through his sweeping All Kids initiative, senior citizens and now domestic partners," said Paul Campbell, director of Central Management Services.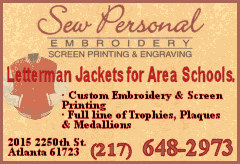 "The governor's order continues his unmatched record of active leadership on behalf of all Illinois families," said Michael McRaith, director of the Illinois Division of Insurance. "I thank Governor Blagojevich for ensuring that gay and lesbian families of state employees have equal access to health care benefits."
"By extending health care and benefits to domestic partners of state employees, Governor Blagojevich is ensuring equality for lesbian, gay, bisexual, transgender citizens in the state's work force. This should not be a privilege awarded to just those in a traditional marriage, but also people in committed long-term relationships," said Department of Human Rights Director Rocco Claps.
It's estimated that enrollment in these programs, including union and nonunion employees, may grow by 0.5 percent, with an estimated $2.2 million in increased liability annually. It's also estimated that the state will save some costs because it will be able to provide a consistent set of benefits to all employees.
The definition of domestic partner will be the same for merit compensation employees as in the AFSCME agreement. A domestic partner is defined as a person of the same sex who has resided in the employee's household and has had a financial and emotional interdependence with the employee, consistent with that of a married couple, for a period of not less than one year and continues to maintain such arrangement consistent with that of a married couple. The benefit will be administered in accordance with all applicable state and federal laws.
"Illinois is moving forward in protecting families. I commend Governor Blagojevich and expect the universities and other constitutional officers to quickly do the same," said Rick Garcia, director of public policy for Equality Illinois.
[News release from the governor's office]