State fire marshal urges public to learn about arson prevention during Arson Awareness Week, May 7-13

Send a link to a friend
National focus for week is 'Wildfire Arson -- Preparedness and Prevention'
[MAY 9, 2006] SPRINGFIELD -- Every day Americans experience the horror of fire. The question is, "Are you ready?" Illinois' Office of the State Fire Marshal is part of a national effort to increase awareness about Arson Awareness Week, May 7-13. The theme for this year is "Wildfire Arson -- Preparedness and Prevention."
Each year more than 4,000 Americans die and approximately 20,000 are injured in fires, many of which could be prevented. There is an increased risk of wildland fires because of growing development of structures in wildland-urban areas. The Office of the State Fire Marshal is encouraging Illinoisans to have a prevention and preparedness plan in place if faced with wildfire arson.

"It is important that Illinois residents think about fire prevention and have a preparedness plan in place in case of an emergency," said Illinois State Fire Marshal David Foreman. "Arson and other uncontrolled wildland fires pose a serious threat to lives, property and natural resources in our rural and suburban communities, and we need families to get together to be prepared."

Although wildland fires generally appear to be concentrated and receive the most media attention in the Western states, wildland fires do occur in Illinois, causing considerable damage and fire service man-hours to respond and extinguish these fires. According to the National Fire Incident Reporting System, in Illinois during 2005 there were 1,983 reported incidents of natural vegetation fires; 337 forest, wood or wildland fires; 2,813 incidents of brush or brush and grass-mixture fires; 1,945 reported grass fires; and 1,999 other related fire incidents.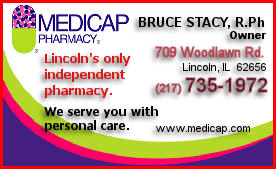 Local fire departments and law enforcement agencies can get assistance in fire investigations from the Arson Investigation Division of the Office of the State Fire Marshal. In 2005 the division investigated 1,293 fires, of which 434 cases were determined to be incendiary. These investigations resulted in the arrest of 146 adult and juvenile suspects.
The state's arson investigators are available 24 hours a day, seven days a week to provide assistance to communities for fire investigations. Requests from local officials for assistance and tips from the public are received through the 24-hour, toll-free Arson Hotline, at (800) 252-2947. Agencies requesting assistance are immediately connected with an arson duty investigator, who has the authority to dispatch an arson investigator anywhere in the state anytime, day or night. With arson investigators located around the state, response time to any request is usually under three hours.
People calling the Arson Hotline with information that may prevent arson or lead to the arrest of an arsonist are eligible for a monetary award from the Illinois Arson Award Program, which is funded by the Illinois Fair Plan and monitored by the Illinois Advisory Committee on Arson Prevention.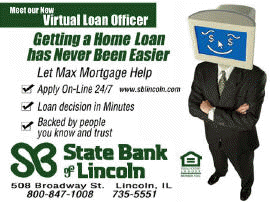 In addition to certified arson investigators from the Office of the State Fire Marshal, the agency's canine units are often asked to assist with fire investigations when arson may be suspected. The canines are trained to detect minute traces of accelerants that may be used in arson fires and can lead investigators to a specific location where physical samples can be secured, analyzed and confirmed by special laboratories. There currently are six OSFM-certified accelerant-detecting canines located around the state, and in 2005 they assisted with 293 fire investigations.
Here is a list of prevention and preparedness tips recommended by the U.S. Fire Administration:
Prevention tips:
Get yardwork done. Your yard can be your first stand against a wildfire. You can keep a fire from getting to your house with simple landscaping and maintenance.

Rake and remove all leaves.

Clear dead brush and dense vegetation. Store your firewood pile and other things that burn easily at least 30 feet to 100 feet away from the house.

Screen under your porch and other open areas with wire mesh no larger than one-eighth inch.

Landscaping: Choose plants with high moisture content. They are more fire-resistive.

Mow your lawn and keep plants at least 12 to 18 inches away from the house.

Keep your gutters, eaves and roof clear of leaves and other debris.
Preparedness tips:
If hoses and adequate water are available, leave sprinklers on roofs and anything that might be damaged by fire.

Have these disaster supplies on hand in case of an emergency:

Flashlight with extra batteries

First-aid kit and manual

Emergency food, nonelectric can opener and water

Essential medicines

Cash and credit cards

Extra clothing and sturdy shoes
Arson Awareness Week is a national effort by the U.S. Fire Administration and the International Association of Arson Investigators. For more information on Arson Awareness Week, please visit www.state.il.us/osfm or http://www.usfa.fema.gov/safety/campaigns/
arson-aaw1.shtm.
[News release from the Office of the State Fire Marshal]